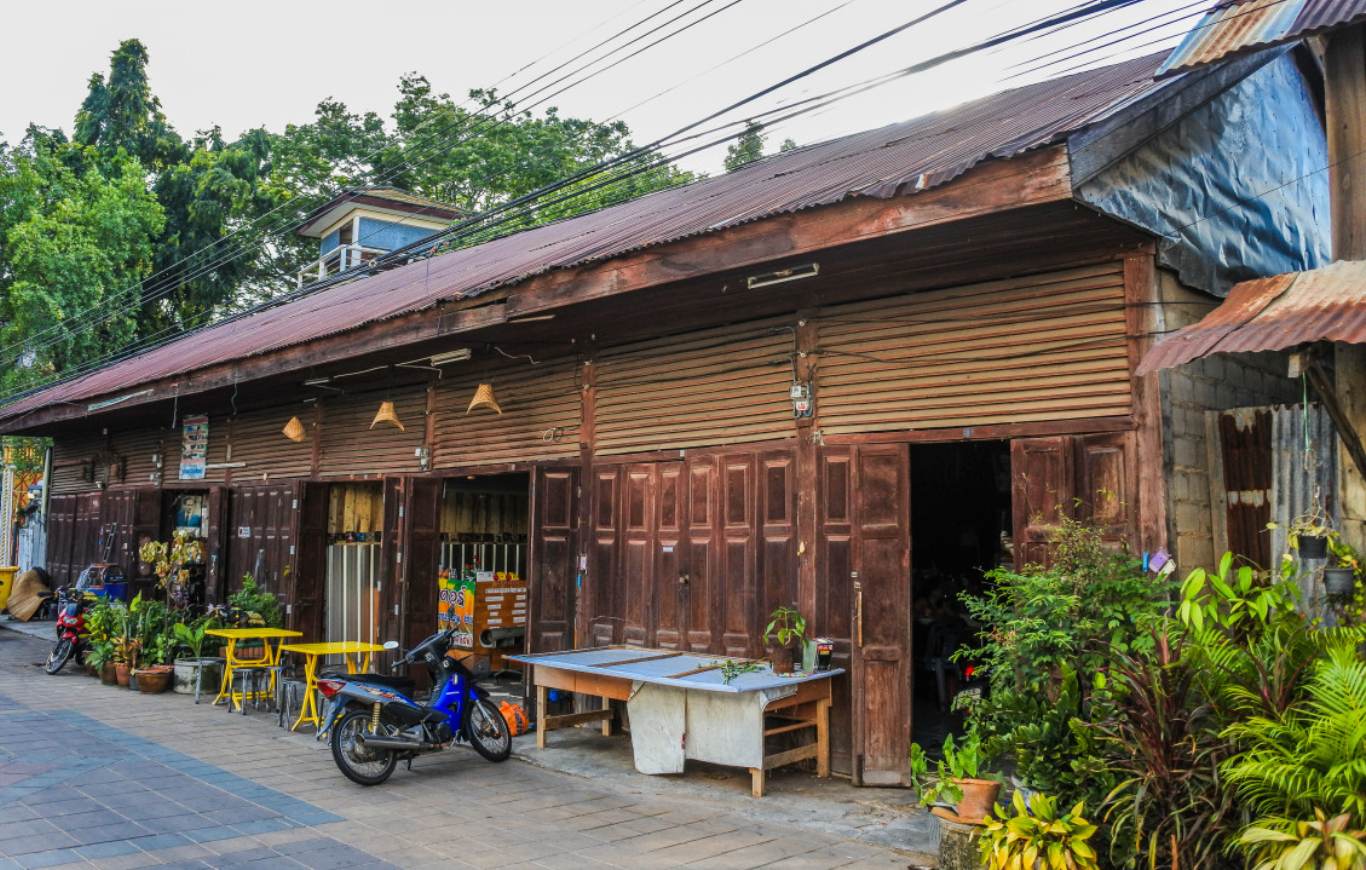 Old Thailand Cycling Daytrip
Privately Guided Daytrip
✦
Leisurely
✦
From 7000 Thai Baht
Thailand cycling tours since 1987
Tour details coming soon
♡
Add tour to My Bucket List
💖
Saved on My Bucket List
Go Private
This tour is only available as a Private Date. Oct to Feb best for cycling.
Plan Private Trip
More details?
Download a detailed itinerary with route profiles & more, to read and share with friends.
Download Itinerary
Good Gear
Pedalers provides Bianchi Kuma hard tail mountain bikes, however we enjoy roads that are all nicely paved.
Helmets and waterbottles are proivided for your use during the tour.
Good Food
A highlight of the trip is our lunch, when we join a local family in the wooden house their relatives built nearly a century ago. Sit down with the senior members of the family for a Thai style lunch with many foods originating in the north.
But the food doesn't end with just lunch, your guide team will introduce you a variety of Thai snacks, nibbles and fruits during the course of the ride. Don't be surprised to find the support van stopped with fruit fresh from the farm.
Getting There
Participants on the Old Thailand Cycling Daytrip will be picked up from their hotel within the main part of Chiang Mai. Pickups can be made at hotels in the Old City, Riverside, Nimmenhaemin, Chang Puek, Kampang Din, Mae Rim and lower Mae Sa Valley. Pickups elsewhere are possible, but may involve a surcharge.
Guides will meet guests in the lobby at 8:30 am and trips usually return around 3:30 pm.
Whatcha Gonna Get
Expert local bilingual guides
Entrance and activity fees
Lunch and snacks
Unlimited drinking water**
Support van
Free use of bicycles
Hotel pick up & drop off
Ready to Ride? Sign Up Today!
Your Group, Your Date
You, your family and friends, your preferred date, our handcrafted tour routes, privately guided, the ultimate adventure getaway.
Base Price ฿7000 (first 2 guests), each additional guest ฿3250 (prices in Thai Baht)
Tour is available June thru February, with October to February best.
Go Private