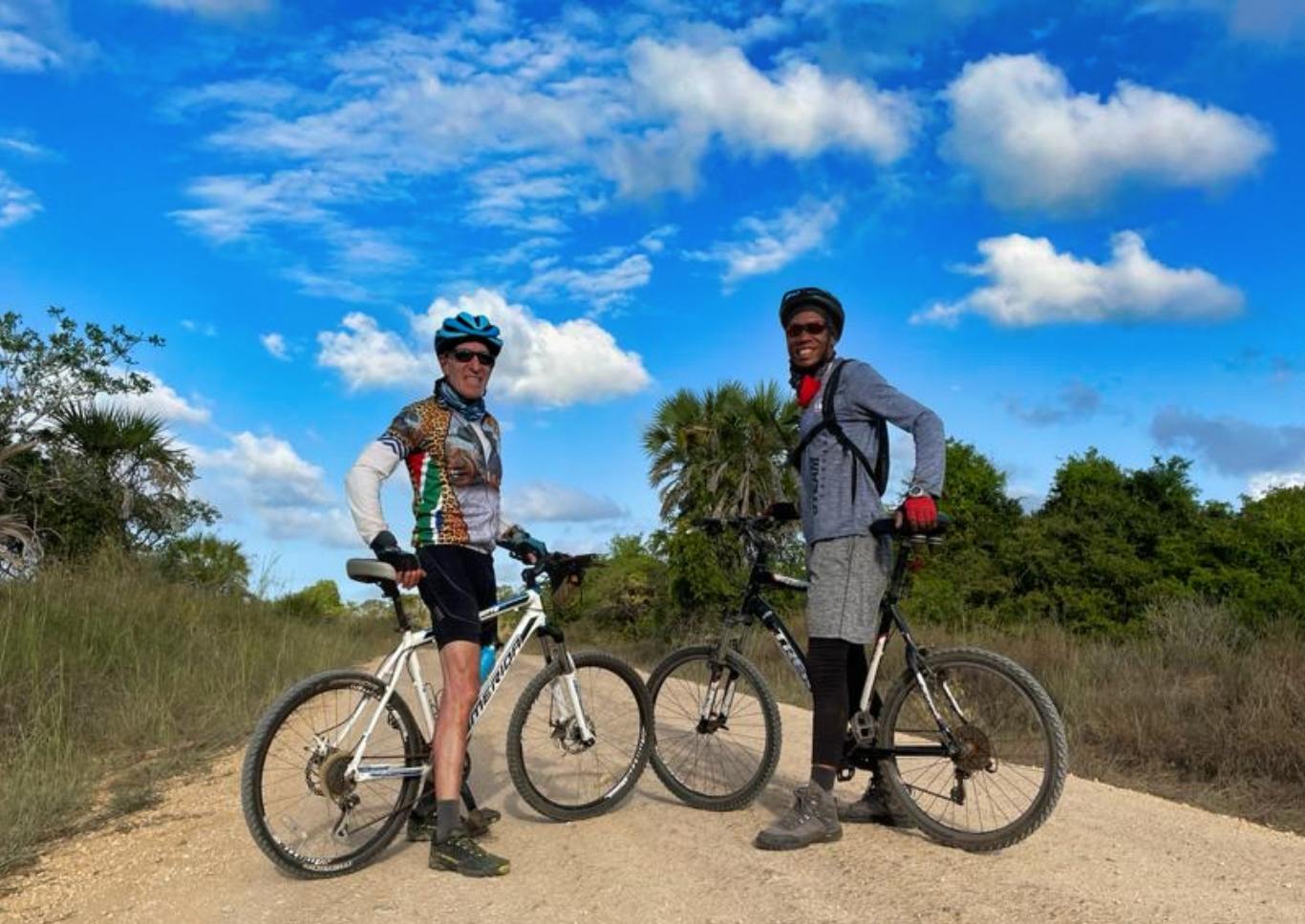 Would you like to?
Join a hunter gatherer tribe for their morning hunt
✦
Enjoy wildlife viewing in the Serengeti
✦
Spend the night in a Maasai village
✦
Explore colonial seaports
✦
Cycle around majestic Kilimanjaro
Serengeti to Sea Bike Tour
Cycling Tanzania's Diversity
You ever had a lure to the beautiful and natural scenery of the East African countries? Join us to the cycling Tanzania Tour which give you a chance to explore Kilimanjaro Mountain the largest in Africa. Experience exciting wildlife and learn traditional ways of life from local tribes as you bike the breadth of East Africa, from the high savanna to the Indian Ocean!
This unique Tanzania Cycling Tour takes you into the heart of the Serengeti, where you can see great herds of buffalo, groups of elephant and giraffe, and thousands of eland, topi, kongoni, impala, and gazelle. As you travel through the savanna, you will join one of the few remaining hunter gatherer tribes on a bushwalk, bike around majestic Mt Kilimanjaro, and watch for more wildlife in the picturesque Usambara Valley. When you reach the Indian Ocean, you will roll along the coast to a national park that borders the shore and explore the historical town of Bagamoyo. Join us in the Hadzabe for their morning hunt, something only exclusive to our tour. All along your journey, you will enjoy authentic cuisine and stay in traditional villages, tented camps, and safari lodges.
Ride along the coast line and see for yourself the country's history of monuments and historic buildings of the Swahili Coast. Interact with the Swahili people where Swahili emerged from their interaction with the Arabs. Experience their hospitality and their delicious meal and beer.
♡
Add tour to My Bucket List
💖
Saved on My Bucket List
Scheduled Dates
10 Jun 2024
22 Jul 2024
7 Oct 2024
9 Jun 2025
Classic Inns $3450 per person
Book My Spot
Go Private
June thru Oct is best for cycling.
Plan Private Trip
More details?
Download a detailed itinerary with route profiles & more, to read and share with friends.
Download Itinerary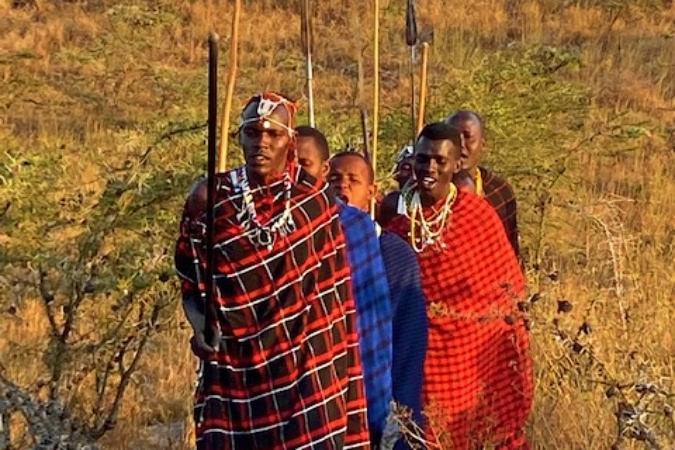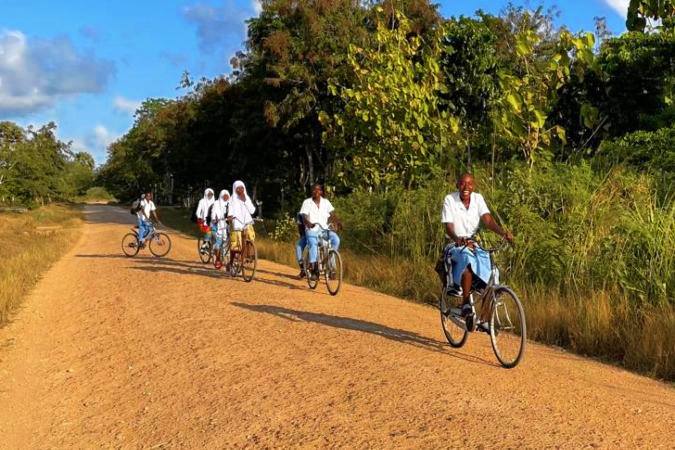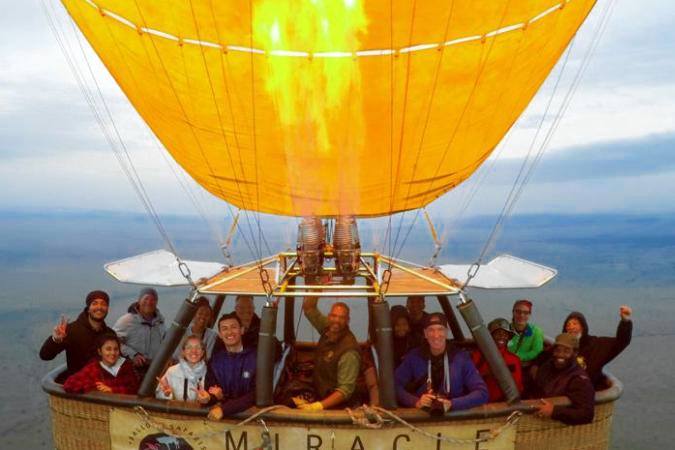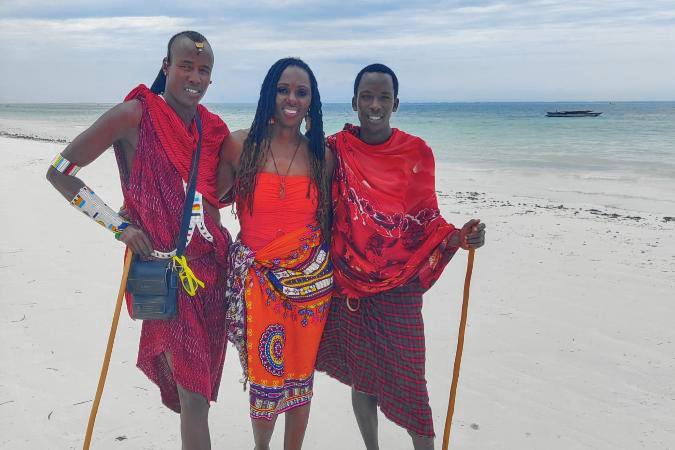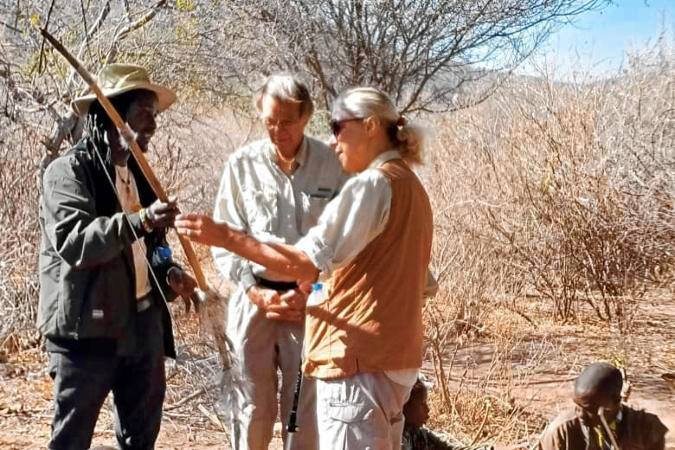 Tanzania bicycle tour itinerary
Arrive in Tanzania.
After meeting with your guides, we transfer to our lodge in Karatu. Along the way, we will explore a bit of Arusha town situated at the base of Mt Meru, Tanzania's second tallest peak, visiting small markets and villages along the way. Enjoy a welcome dinner bush style after reaching camp.
Relax: Free to explore until dinner
Eat: Dinner
Sleep: Pamoja Olea Farm Lodge
Game drives in Serengeti National Park, relax at night at lodges in the parks.
You will leave the camp at 7am and head to the Serengeti National Park where you will be spending the whole day. Depending on the departure date you choose, you might be able to see the great migration which is considered one of the best wildlife spectacles in the world. The Serengeti is Tanzania's oldest and most popular national park, also a world heritage site and recently proclaimed a 7th world wide wonder, with its famed annual migration of wildebeest. Yet even when the migration is quiet, the Serengeti offers arguably the most scintillating game-viewing in Africa: great herds of buffalo, smaller groups of elephant and giraffe, and thousands upon thousands of eland, topi, kongoni, impala and Grant's gazelle. We will spend the night at a safari camp inside the park.
Safari: Game drives
Eat: Breakfast, Lunch, Dinner
Sleep: Karibu Sametu Camp
Discover Ngorongoro Crater
Another early start today for another day on a game safari. After an early breakfast at around 6:30am you will leave the Serengeti and head for the Ngorongoro Crater. After your morning game drive, you will take a break to enjoy your packed lunch at the Hippo Pool Picnic site in the crater. After lunch you will be transferred back to the Karatu.
Safari: Game drives
Eat: Breakfast, Lunch, Dinner
Sleep: Pamoja Olea Farm Lodge
Visit Hadzabe Bushmen & Datoga blacksmiths
Transfer to the Lake Eyasi area to go visit the Hadzabe bushmen and Datoga blacksmiths. The Hadzabe bushmen are one of the few hunter gather tribes in existence today in Africa, following their ancient traditional ways without modern influence. Join them for a bush walk. After your cultural experience you will be transferred to Simba Farm Lodge in West Kilimanjaro where you will be spending the night. Simba Farm is a working farm that dates back to 1905 (or perhaps earlier).
Walk: Bush walks
Eat: Breakfast, Lunch, Dinner
Sleep: Simba Farm Lodge
Cycle around Mt Meru, overnight in the Osiligilai Maasai Lodge.
Today we cycle into the world of Tanzania's nomadic Maasai tribe, pedaling from Arusha to the Osiligilai Maasai Lodge. Our route traverses the dry high savanna, following quiet dirt roads towards Mt Meru for a while passing through Maasai villages and even past free ranging wildlife. The later half of our ride is on paved roads once again to the Osiligilai Maasai Lodge, where we spend the night in the village in traditional Maasai style huts (with en suite bathrooms) enjoying a barbecue and traditional dances.
Ride: 50 mi / 81 km (dirt & paved roads), Land: flat & small hills
Eat: Breakfast, Lunch, Dinner
Sleep: Osiligilai Maasai Lodge
Ride the savanna around Mt Kilamanjaro, Tanzania's tallest peak, to the market town of Moshi
Today's ride will start off at the Olpopongi Maasai village and head towards Moshi town. You will be cycling along both dirt & tarmac roads. You will cycle through the small town of Sanya Juu on the way. The cycle follows roads meandering through mountain villages and lots of ups and downs en route. Fortunately, very few vehicles roam this high up on the mountain and majestic views of both Mt Meru and Mt Kilimanjaro fill our views. We bed down tonight in Moshi town at the base of Kilimanjaro.
Ride: 38 mi / 61 km (dirt & paved roads), Land: hilly
Eat: Breakfast, Lunch, Dinner
Sleep: Weru Weru River Lodge
Rhino watching in Mkomazi National Park, Historic Port Tanga.
Today the bikes get a day off, as we set off in search of Black Rhinos, oryx, gerenuk and other lesser known residents of Tanzania's Mkomazi National Park. In afternoon we will continue by vehicle to avoid the heavy traffic to the port town of Tanga and if time allows may visit the Amboni Caves, East Africa's most extensive limestone cave network.
Safari: Game viewing by vehicle
Eat: Breakfast, Lunch, Dinner
Sleep: Tanga Beach Resort
Biking along the sea, historic town of Pangani
Today's ride weaves between coastal sections and inland roads, passing through small villages. Early in the afternoon we will arrive at the historic town of Pangani, believed to date back to 600 BC and has served as a trading base for Arabian Dhows. It also has a bit of dark history as a trading town for slaves back in the 1700s and 1800s.
Ride: 31 mi / 50 km (paved road), Land: hilly
Eat: Breakfast, Lunch, Dinner
Sleep: Mike's Beach Cottages
Cycling the coast of the Indian ocean, visit Saadani National Park, overnight in the park.
Cycle along the Indian ocean coast from Pangani to Saadani National Park which is the only national park in Tanzania which borders the ocean. The park is known for its elephant herds and the folks who run our overnight accommodation, Tent With A View, have been actively involved in protecting the herds from poachers and other detrimental issues.
Ride: 50 mi / 80 km (mostly dirt road), Land: flat
Eat: Breakfast, Lunch, Dinner
Sleep: Tanganyika Coastal Camp
More coastal riding to the historical town of Bagamoyo, celebrate a great ride with dinner by the beach
Continuing our ride along the Indian Ocean, the last day takes us from Saadani National Park to the historic town of Bagamoyo. Bagamoyo was also a small trading sea port dealing in salt, gum, copra, which later followed Pangani as an Arab slave trade port. But it is better remember as being the jumping off point for many explorations of the Africa, including David Livingstone, Sir Richard Burton and H.M. Stanley, whose search for and meeting with Dr. Livingstone lives on as an African legend. Celebrate the end of a great adventure with dinner overlooking the Indian Ocean.
Ride: 48 mi / 77 km (mostly dirt road), Land: flat
Eat: Breakfast, Lunch, Dinner
Sleep: The Family Cottages 
Homeward bound, full of wonderful African memories.
Full of fond memories, we will transfer from Bagamoyo to Dar es Salaam to catch your flight back home. Kwaheri
Travel: Shuttle to airport
Eat: Breakfast
Getting There
The Serengeti to the Sea Bike Tour meets at Kilimanjaro International Airport in Arusha, Tanzania and ends at Julius Nyerere International Airport in Dar Es Salaam, Tanzania.
Guests should plan their flights to arrive in Arusha before 12:00 (noon) on Day 1 of the tour and their departing flights after 10:00 (10 am) on Day 11.
Arusha Airport code: JRO Dar Es Salaam Airport code: DAR Local Time: GMT+3
Documents Please
Passports are required for all guests. Visas maybe required depending on your nationality, check with the nearest Embassy of Tanzania.
Whatcha Gonna Get
Expert local bilingual guides
Entrance and activity fees
Handpicked lodges, ensuite rooms, double occupancy
Daily breakfast, lunch, snacks*
Dinners featuring fine local cuisine*
Purified drinking water**
Support van for baggage and lifts
Free use of bicycles
Airport pick up & drop off
*as noted in itinerary
**during activity
Ready to Ride? Sign Up Today!
Your Group, Your Date
You, your family and friends, your preferred date, our handcrafted tour routes, privately guided, the ultimate adventure getaway.
Classic Inns from $3575
Tour is available June through February. June through October is the best time cooler and dry.
Request My Private Date
Join a Scheduled Departure
Join a group of like minded travelers (8 guests max) on one of the dates below:
2024: 10 Jun ✦ 22 Jul ✦ 7 Oct
2025:  9 Jun
Classic Inns: $3450 per person, double occupancy
Single Room: +$895 Deposit: $350
Book Now