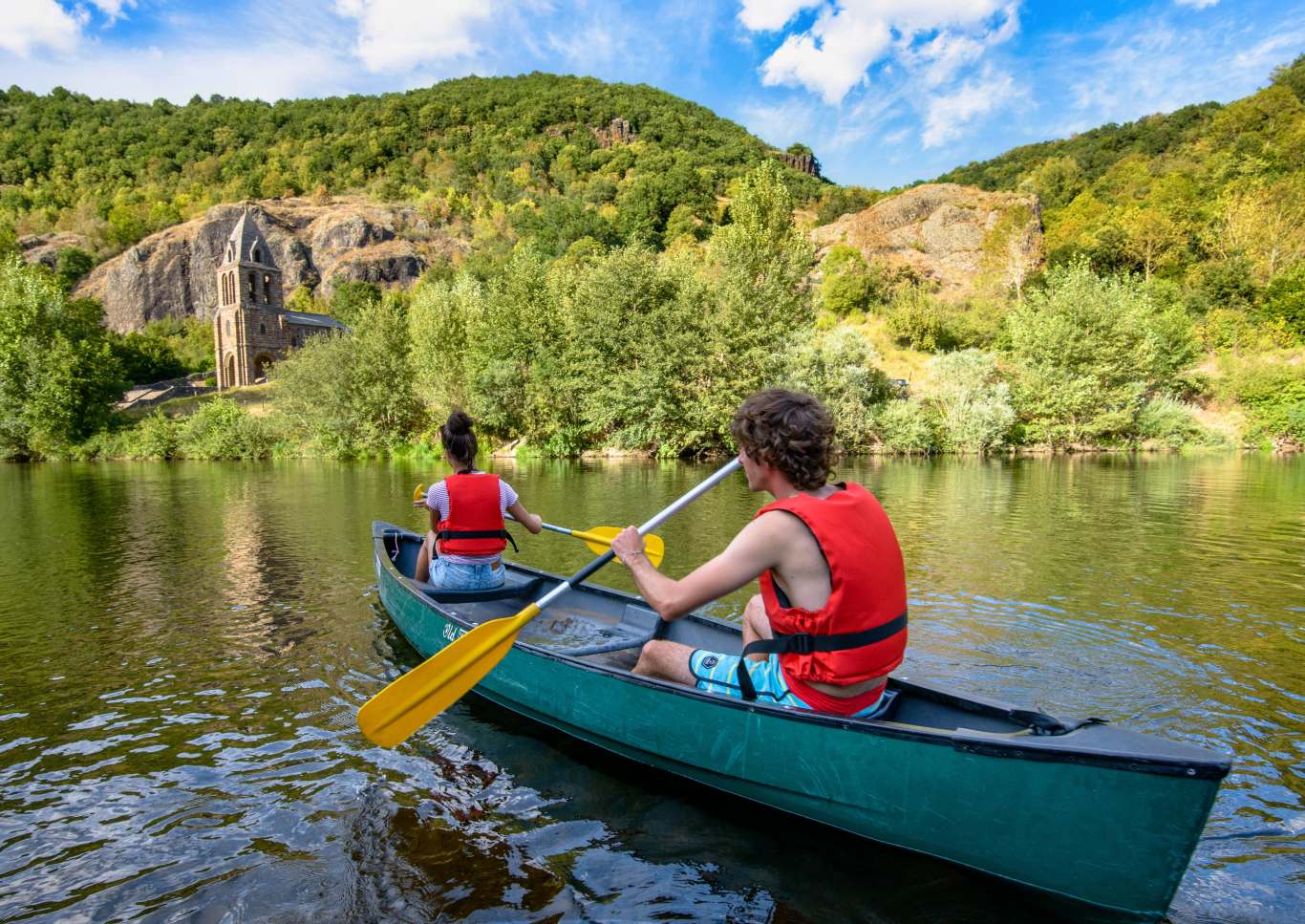 Would you like to?
Paddle one of Europe's last wild rivers
✦
Taste the delightful cuisine of France
✦
Explore small villages perched on the riverbanks
✦
Picnic on the riverbank with fresh baked breads
✦
Discover rural french culture
Canoe France: Gorges of the Allier
Canoe France Inn to Inn
The Allier River is considered one of Europe's last wild rivers, as it flows through the valley it has carved over the millennia. Along its course discover many years of human kind in Europe, from pre-historic shelters to monasteries dating from 900AD to more modern villages. And a variety of landscapes, tall basalt cliffs, open farmlands, forested regions, historic villages.
Apart from canoeing, you will enjoy walks to visit the ruins of ancient monasteries, castles, salmon farms and more. Wander the streets in the evening checking out the delights from local patisserie with their wide range of fresh baked sweets. Relax in small family run lodges and hotels, many built in historic village structures. Discover the cuisine of the Allier region such as Agneau du Bourbonnais.
♡
Add tour to My Bucket List
💖
Saved on My Bucket List
Scheduled Dates
19 May 2024
7 Jul 2024
15 Sep 2024
18 May 2025
Classic Inns $2995 per person
Book My Spot
Go Private
May, June & Sep are best for canoeing.
Plan Private Trip
More details?
Download a detailed itinerary with route profiles & more, to read and share with friends.
Download Itinerary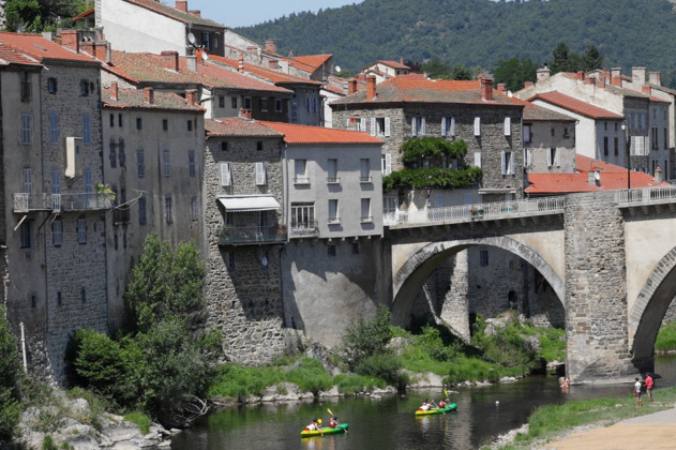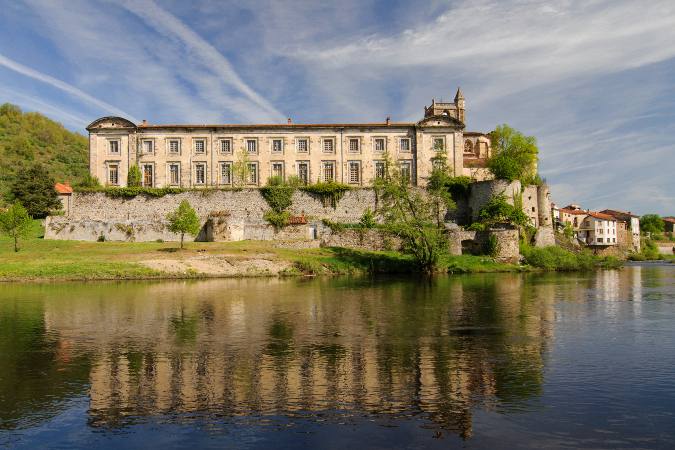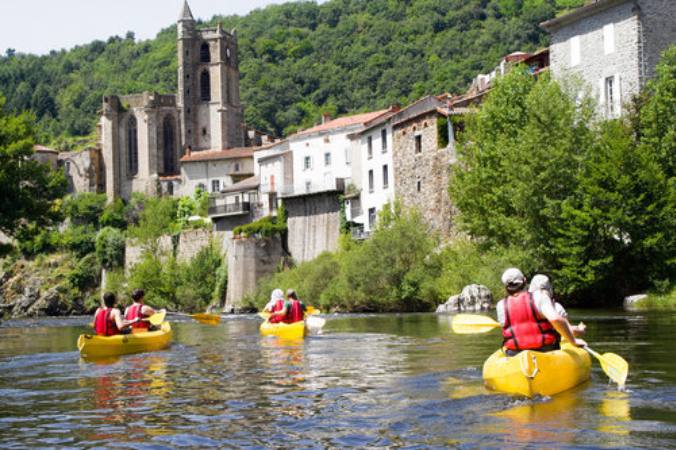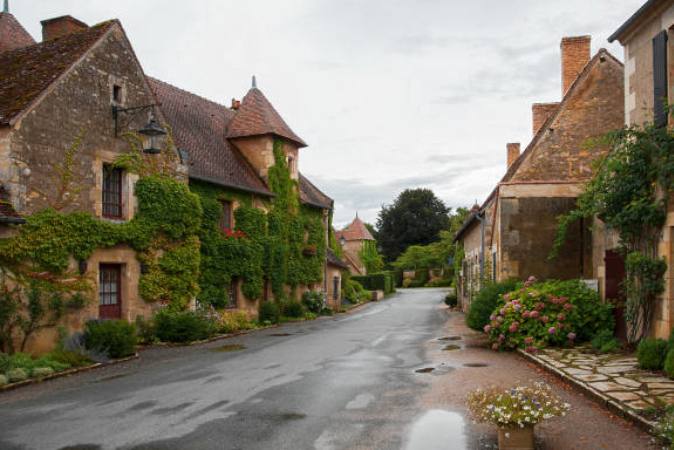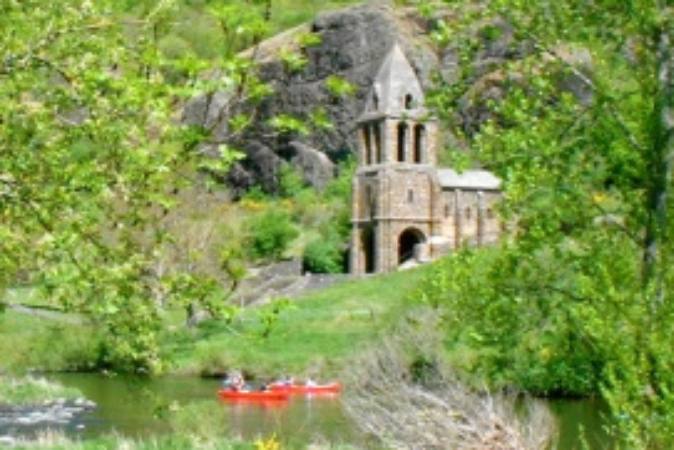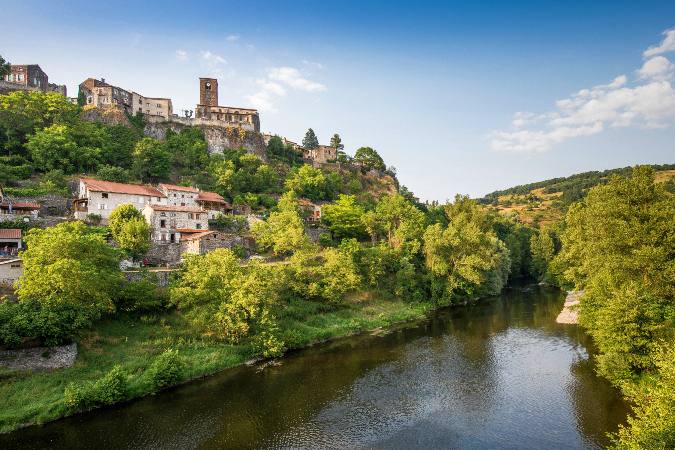 Paddling the Allier River itinerary
Meet in Langeac, welcome dinner
You will gather with your fellow paddlers and guide team in Langeac tonight. We will go ver the trip to come during orientation, then head out for your first taste of this region's culinary delights.
Relax: Free to explore until dinner
Eat: Dinner
Sleep: Hotel le 19
Transfer to Le Pradel, paddle to Chanteuges
As Langeac is actually the mid-point of our journey, we will transfer upstream this morning to tiny La Pradel from where we embark on the Allier. After a bit of instruction on paddling technique and the river's quirks, you set out, down through the Allier Gorge. Enjy a picnic lunch on the river's bank, before reaching Chanteuges in the afternoon.
Paddle: 6 mi / 10 km
Eat: Breakfast, Lunch, Dinner
Sleep: Auberge de Chanteuges
Visit Abbey of Chanteuges, paddle to Langeac
After breakfast we will explore the remains of the Benedictine Abbey of Chanteuges dating from 932 AD. An optional visit to a salmon farm is available, before we start today's paddle. Our destination today is Langeac.
Paddle: 6 mi / 9 km
Eat: Breakfast, Lunch, Dinner
Sleep: Hotel le 19
Visit Chavagnac-Lafayette Castle, paddle to Lavoûte-Chilhac
You day of discovery starts after breakfast, as we shuttle to Chavagnac-Lafayette Castle. This 15th century fortified Manor house was the birthplace of General Lafayette (yes the American Revolution hero) and now a museum. Returning to Langeac, you continue your paddle downstream, with a visit to prehistoric shelter, Falaises du Blot, before reaching the medieval village of Chillac, home for tonight.
Paddle: 10 mi / 17 km
Eat: Breakfast, Lunch, Dinner
Sleep: Hôtel du Pêcheur
Ribeyre vineyards, St Ilpize ruins, Paddle to Tapon
You start today's paddle in the Ribeyre Valley a former great vineyard of Auvergne, before entering a wilder stretch of the river. Keep your eyes open for sightings of the wildlife in this area. Learn a bit about the native flora as well. You will visit the medieval castle ruins at St Ilpize, before reaching our overnight stop in Tapon.
Paddle: 7 mi / 11 km
Eat: Breakfast, Lunch, Dinner
Sleep: Les Jardin d'Anna
Paddle to Brioude, transfer back to Langeac, farewell dinner
The Allier River slows down as we enter the Limagne Plains, leaving behind the mountains and hills we have been paddling through this week. Our goal is the village of Brioude, where our journey ends. You will explore the Basilica of St. Julien and the historic center of town before transferring back to Langeac and our end of the tour dinner.
Paddle: 8 mi / 12 km
Eat: Breakfast, Lunch, Dinner
Sleep: Hotel le 19
Depart Langeac
After breakfast, it is time to say good bye and head on to other adventures. Jusqu'à ce qu'on se retrouve.
Travel: Shuttle to airport
Eat: Breakfast
Getting There
The Canoe France: Allier River meets and ends at Clermont-Ferrand Auvergne Airport in Clermont-Ferrand, France
Guests should plan their flights to arrive in Clermont-Ferrand before 12:00 (noon) on Day 1 of the tour and their departing flights after 12:00 (noon) on Day 7.
Clermont-Ferrand Airport code: CFE Local Time: GMT+1
Travel Tip: Travelers already in France can travel by train to Clermont-Ferrand, but need to arrive in time to reach the airport by the time noted above.
Documents Please
Passports are required for all guests. Visas maybe required depending on your nationality, check with the nearest Embassy of France.
Whatcha Gonna Get
Expert local bilingual guides
Entrance and activity fees
Handpicked lodges, ensuite rooms, double occupancy
Daily breakfast, lunch, snacks*
Dinners featuring fine local cuisine*
Baggage transfer between hotels
Free use of canoe and safety gear
Airport pick up & drop off
*as noted in itinerary
Ready to Ride? Sign Up Today!
Your Group, Your Date
You, your family and friends, your preferred date, our handcrafted tour routes, privately guided, the ultimate adventure getaway.
Classic Inns from $3195
Tour is available From May through September, but crowded conditions in late July through August.
Request My Private Date
Join a Scheduled Departure
Join a group of like minded travelers (8 guests max) on one of the dates below:
2024: 19 May ✦ 7 Jul ✦ 15 Sep
2025: 18 May
Classic Inns: $2995 per person, double occupancy
Single Room: +$700 Deposit: $300
Book Now