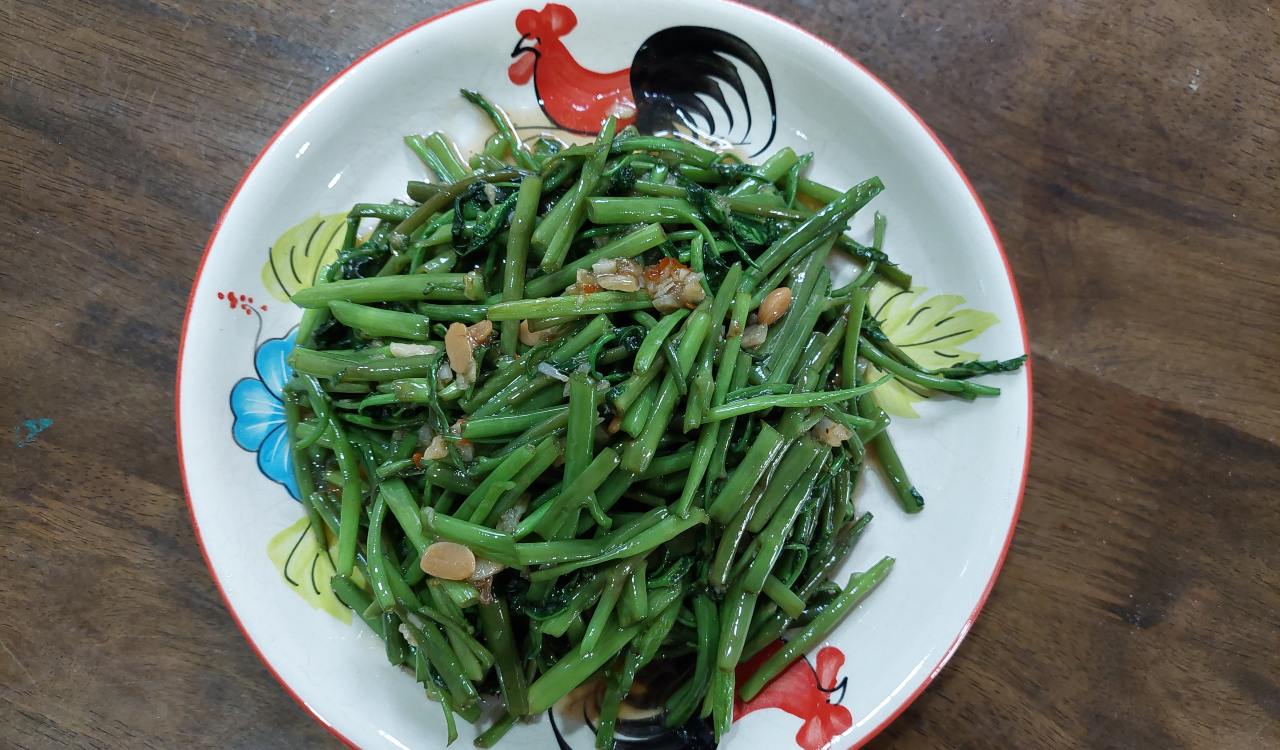 Stir Fried Morning Glory
A recipe for one of Pedalers Guides
Ingredients:

Water Morning Glory: 3 - 4 handfuls
(also known as Water Spinach)
Vegetable Oil: 2 tbsp
Chopped Garlic: 2 tbsp
Oyster Sauce: 1/2 to 1 tbsp
Soybean Paste with chili: 1 tbsp
Thai Fish Sauce: 1/2 tsp
Sugar: 1-2 tsp (to taste)
Fresh Chilies, sliced lengthwise (optional to taste)
Preparation:

Wash the Water Morning Glory and cut into pieces 4 to 6 cm long.

Heat up wok with cooking oil. When oil is heated add garlic and stir fry until you get strong smell of garlic. Optional chilies should be added and cooked at the same time. Once garlic done, add Morning Glory, Oyster Sauce and Soybean Paste, then stir fry for a minute. Add in rest of ingredients and stir fry for a few more minutes (Morning Glory stems should be limp).

Serve with steamed rice, enjoy.