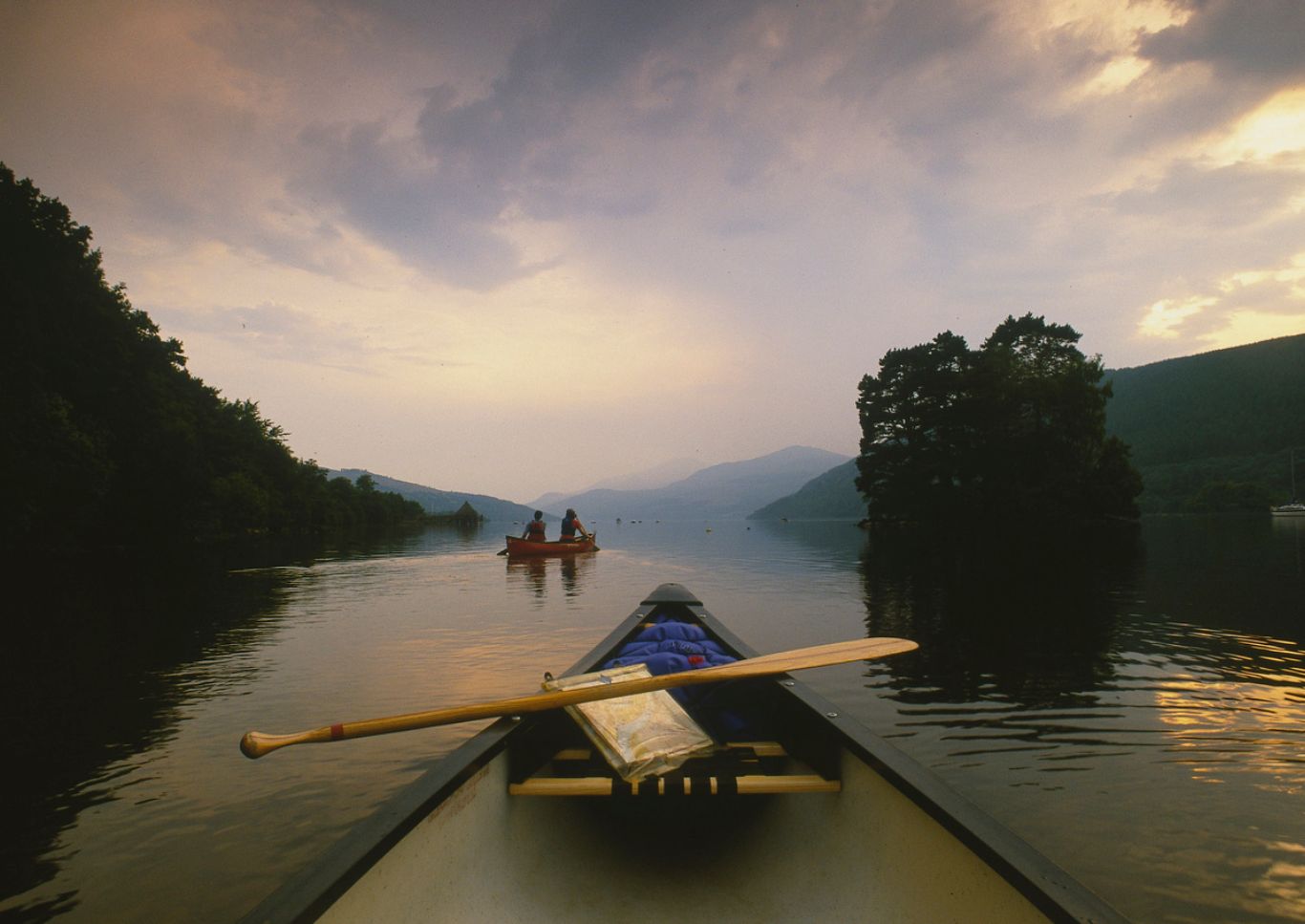 Would you like to?
Sample the famous Spey Valley Whiskies
✦
Paddle down quiet rural rivers
✦
Explore the Highlands' Cairngorms National Park
✦
Bed down in historic hotels and inns
✦
Tackle exciting whitewater on the Spey River
Canoe Scotland: Whitewater & Whisky
Paddling the Spey River Valley
The Spey River, Scotland's fastest flowing river, stretching for almost 100 miles through beautiful Highland countryside, provides a truly carbon free way to explore the Highland Whiskys. Toss in delightful nights in historic upscale Scottish hotels, plus a smattering of hearty Highland cuisine and just a dash of whitewater paddling and you have our Canoe Scotland: Whitewater & Whisky.
Our adventure begins in the Cairngorms National Park, renowned for its hiking trails and landscapes, where we warm up on Loch Morlich with its surrounding mountain views. From there we turn our canoes downstream enroute to the Sea, with overnight stops in picturesque villages, in the area's best hotels. And you spend two nights in each hotel, so no need to pack and unpack everyday.
Your guides will introduce you you the famous whiskys from the 40 odd distilleries in the Spey Valley, from global names like Chivas and Dewars to little known gems like An Cnoc or Tamdhu. In addition to our organized tastings, our hotel watering holes have a vast array of others. Bu
♡
Add tour to My Bucket List
💖
Saved on My Bucket List
Scheduled Dates
25 May 2024
Première Inns $5395 per person
Book My Spot
Go Private
April thru Sep are best for canoeing.
Plan Private Trip
More details?
Download a detailed itinerary with route profiles & more, to read and share with friends.
Download Itinerary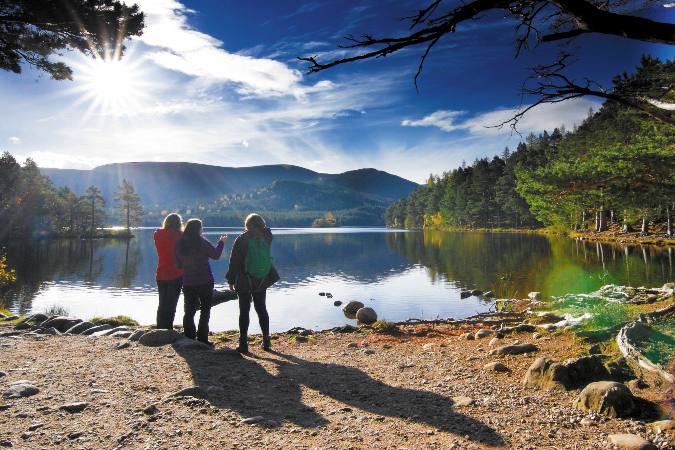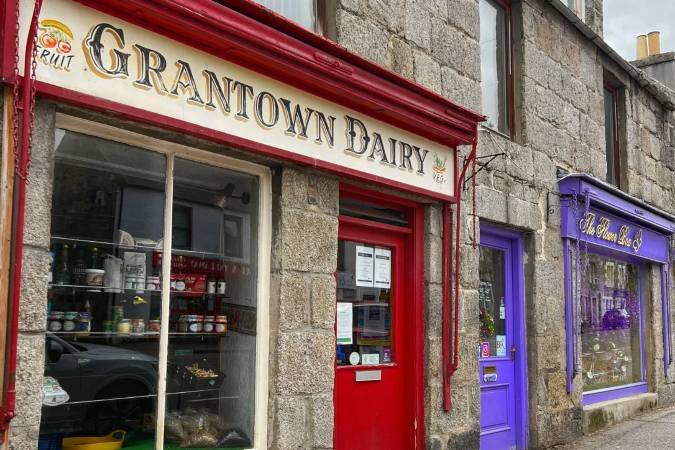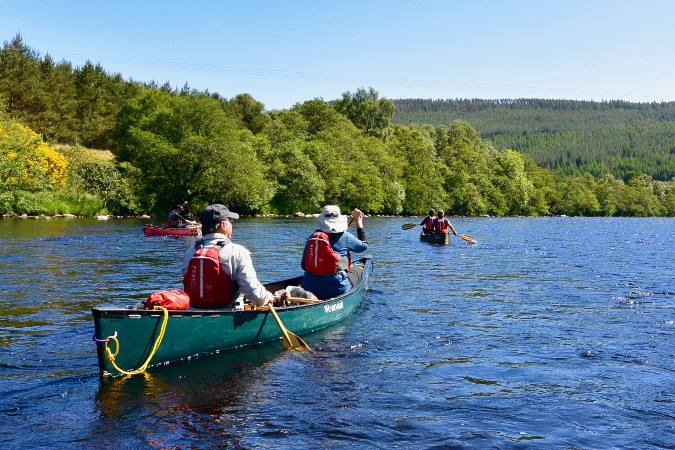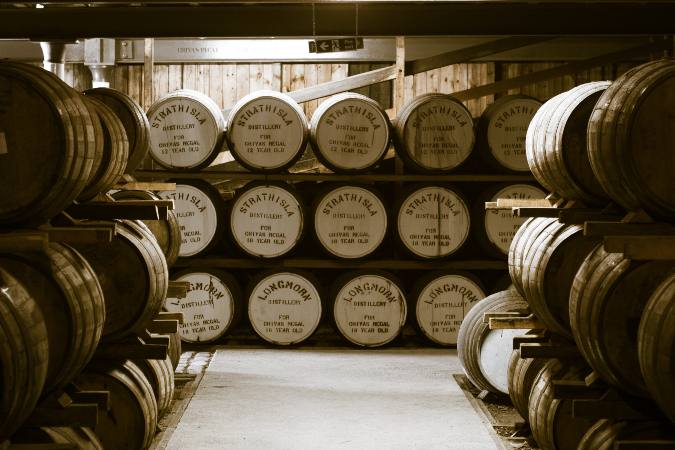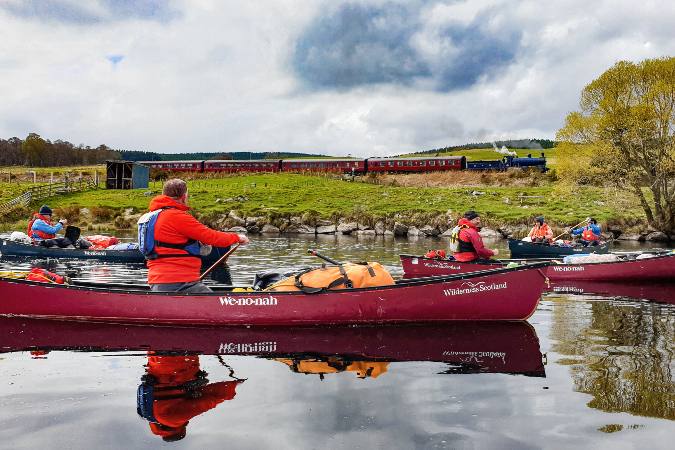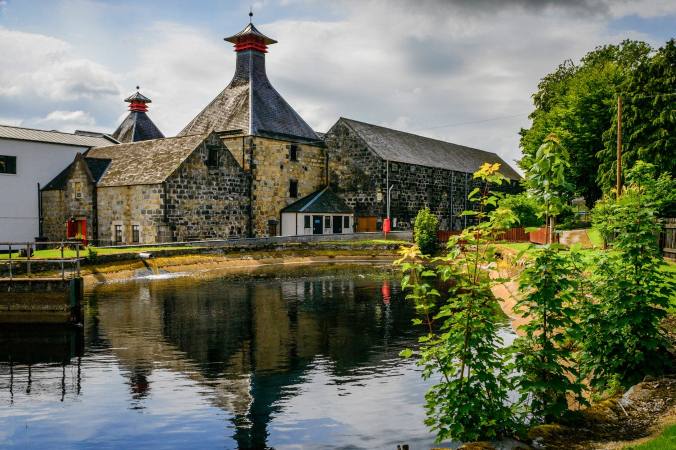 Canoeing Scotland's Spey Valley Whisky Region
Warmup paddling Loch Morlich, Whisky Tasting
We meet in Inverness at 1pm and transfer (1 hour) to Loch Morlich, in the heart of Cairngorms National Park. Our canoes are waiting and we get straight onto the water. It's a chance to refresh skills and enjoy the big mountain views from this scenic lake, before the journey begins tomorrow. We overnight in the nearby mountain village of Aviemore. After dinner, our guides will offer an informal whisky tasting in the hotel bar.
Paddle: 4 mi
Eat: Dinner
Sleep: Cairngorm Hotel
Paddling Loch Insh, Spey River to Boat of Garten
Our journey down the River Spey starts in earnest today. A short transfer (15 mins) takes us to our put in point at scenic Loch Insh. Following the outflow, we glide down the River Spey, passing through Aviemore and continuing to the village of Boat of Garten. We end our first day here and transfer back to Aviemore (15 mins) for the night.
Paddle: 12 mi
Eat: Breakfast, Lunch, Dinner
Sleep: Cairngorm Hotel
Paddle to Grantown, Distillery visit and Whisky Tasting
An easy morning in the canoes today as we glide from Boat of Garten downstream to the town of Grantown on Spey. Arriving around midday, we have lunch and then spend the afternoon getting better acquainted with the local malt whiskies! We'll visit a local distillery for a tour and tasting and pop into our favorite whisky shop - a tiny store packed with over 600 malts, including some very rare ones! We spend the night in the attractive town of Grantown-on-Spey.
Paddle: 4 mi
Eat: Breakfast, Lunch, Dinner
Sleep: Speyside Hotel
Paddle past historic old Spey Bridge, Whitewater afternoon
Paddling away from Grantown-on-Spey, we pass under a couple of bridges, including the Old Spey Bridge which was built in 1754. There is time to work on the skills that will be essential when negotiating the rapids that lie ahead in the second half of the journey. We'll put these skills to use at the end of the day with a trip through the short but exciting rapid known as the 'Washing Machine'. A short transfer returns us to Grantown-on-Spey where we enjoy a night out at a favorite local restaurant.
Paddle: 13 mi
Eat: Breakfast, Lunch, Dinner
Sleep: Speyside Hotel
Whitewater on the Spey, Blacksboat to Craigellachie, Whisky Tasting.
We return to where we left off yesterday for a fun day on the river. Our moving water skills are tested today as we meet unforgettable rapids such as the Station Pool of Knockando, and numerous shorter rapids. We'll also pass by a few small villages (most of which have a whisky distillery) before finishing near the village of Aberlour, our base for the next 2 nights. Our guide will lead another whisky-tasting in a favorite local bar in the village.
Paddle: 10 mi
Eat: Breakfast, Lunch, Dinner
Sleep: Dowans Hotel
Final day of Paddling to Spey Bay.
We canoe along the final stretch of the Spey, where the valley widens as we approach the sea. We will put our new skills to good use on this stretch where the Spey twists its way through rolling rural farmland. We pass many beautiful pools and small islands before passing under a bridge at Fochabers, where the coastal plain emerges and we travel alongside gravel banks before reaching our journey's end at Spey Bay. We return to Aberlour to celebrate our journey with a memorable final night meal and, of course, a 'wee dram' of the local malt whisky.
Paddle: 14 mi
Eat: Breakfast, Lunch, Dinner
Sleep: Dowans Hotel
Departure
After a relaxed breakfast, a 90 minute transfer takes us to the capital of the Highlands, Inverness, where our trip ends. We can drop off at the airport (regular flights to London, Amsterdam and Dublin), the railway station or at a city center hotel.
Travel: Shuttle to airport
Eat: Breakfast
Good Eats & Drinks
Casual Whitewater
Getting There
The Scotland: Whitewater and Whisky meets and ends at Inverness Airport in Inverness, Scotland
Guests should plan their flights to arrive in Inverness before 12:00 (noon) on Day 1 of the tour and their departing flights after 12:00 (noon) on Day 7.
Inverness Airport code: INV Local Time: GMT
Travel Tip: Inverness can also be reached by train or intercity buses from various gateways aound the United Kingdom.
Documents Please
Passports are required for all guests. Visas maybe required depending on your nationality, check with the nearest Embassy of Scotland.
Whatcha Gonna Get
Expert local bilingual guides
Entrance and activity fees
Handpicked lodges, ensuite rooms, double occupancy
Daily breakfast, lunch, snacks*
Dinners featuring fine local cuisine*
Whisky tastings*
Baggage transfer between hotels
Free use of canoe and safety gear
Airport pick up & drop off
*as noted in itinerary
Ready to Ride? Sign Up Today!
Your Group, Your Date
You, your family and friends, your preferred date, our handcrafted tour routes, privately guided, the ultimate adventure getaway.
Classic Inns from $5495
Tour is available April through September, July & August can be crowded.
Request My Private Date
Join a Scheduled Departure
Join a group of like minded travelers (8 guests max) on one of the dates below:
2024: 25 May
Première Inns: $5395 per person, double occupancy
Single Room: +$995 Deposit: $550
Book Now