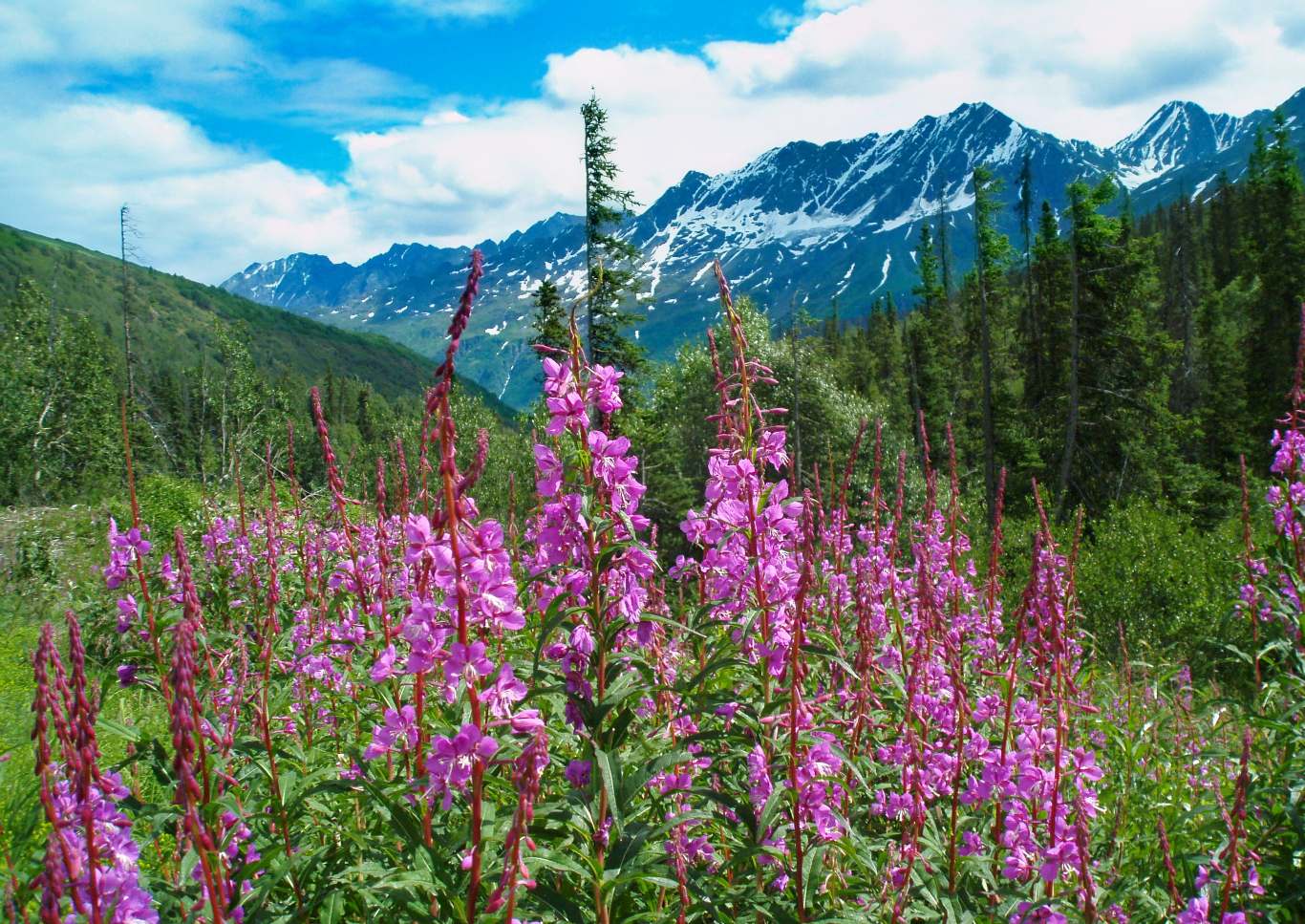 Alaska Bicycle Tours
Cycle Alaska's Awe Inspiring Landscapes
America's frontier, the 49th state of Alaska has long drawn adventurers and travelers to relish it's majestic landscapes, quiet vistas, eclectic towns and fresh seafoods. Pedalers has been cycling the highways of this magic land since the late 1980s and invite you to come discover it with us.
You have a number of Alaska bicycle tours to choose from, from our craft beer focused Alaska Bikes & Beers to our annual bike tour up the notorious Al-Can Highway. Pedalers offers both Inn to Inn bike tours in Alaska, as well as camping tours for folks who relish spending the evenings under the midnight sun.
Discover Alaska with local cyclists!