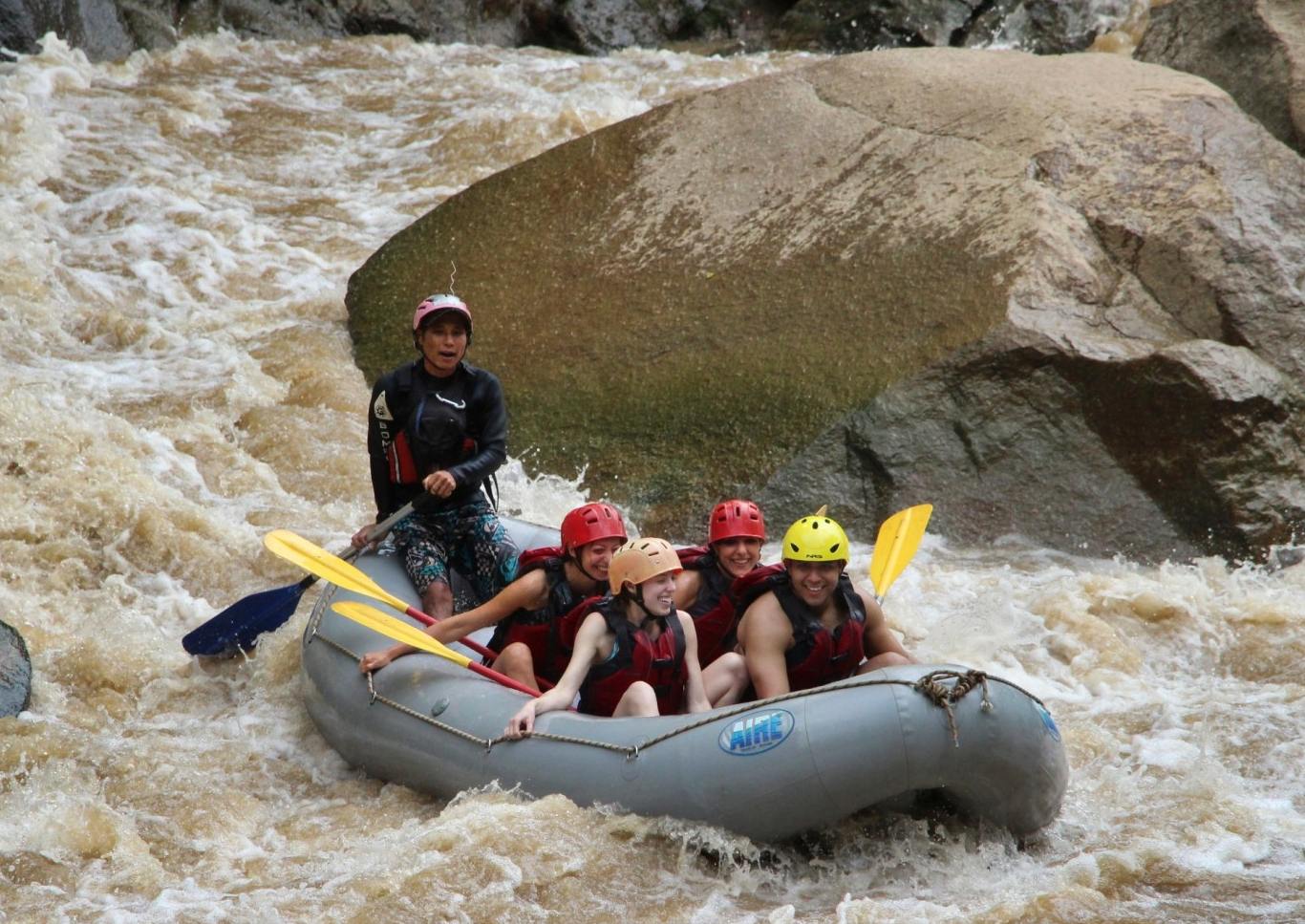 Would you like to?
Learn to cook Thai cuisine
✦
Relax in a floating hotel
✦
Enjoy white water rafting
✦
Bicycle Chiang Mai on quiet roads
✦
Discover local handicrafts
Chiang Mai Family Multisport
Bike, Raft & Cook in Chiang Mai
Perfect for active travelers and families, this tour starts and ends each day in the beautiful hotel (which is the former headquarters of Borneo Company, built from teak in the late 1800s. Now a luxury boutique lodge) in the heart of 700-year-old Chiang Mai, so you can maximize your time discovering the city's wonders by foot, bike, raft, and more!
This multisport tour offers you the opportunity to cycle through fruit trees to the ancient temples and ruins of Wiang Kum Kam, whitewater raft the rolling river of Mae Taman, and wander the exciting city streets of Chiang Mai. Exercise your skills in the kitchen with a traditional Thai cooking class, gaze out at a panoramic view of the region, and spend a night in a floating resort surrounded by forested mountains. Every evening you will discover different dining experiences from authentic dishes in riverside restaurants to traditional street food vendors to the culinary delights you cooked.
♡
Add tour to My Bucket List
💖
Saved on My Bucket List
Scheduled Dates
22 Oct 2023
19 Nov 2023
24 Dec 2023
14 Jan 2024
4 Feb 2024
6 Oct 2024
24 Nov 2024
22 Dec 2024
13 Jan 2025
3 Feb 2025
Première Inns $3575 per person
Book My Spot
Go Private
Oct to Feb best for the tour.
Plan Private Trip
More details?
Download a detailed itinerary with route profiles & more, to read and share with friends.
Download Itinerary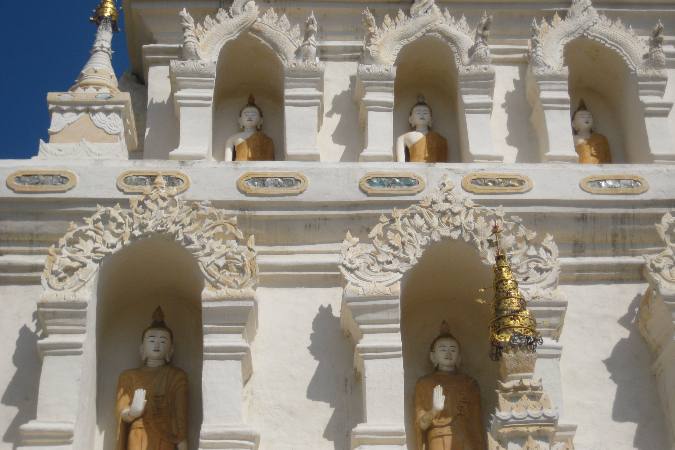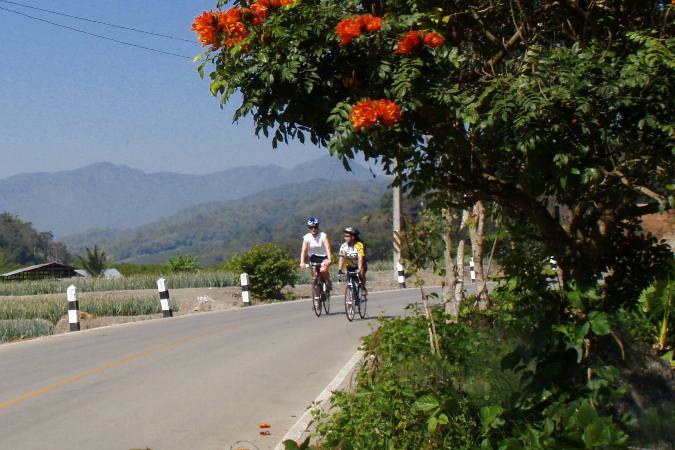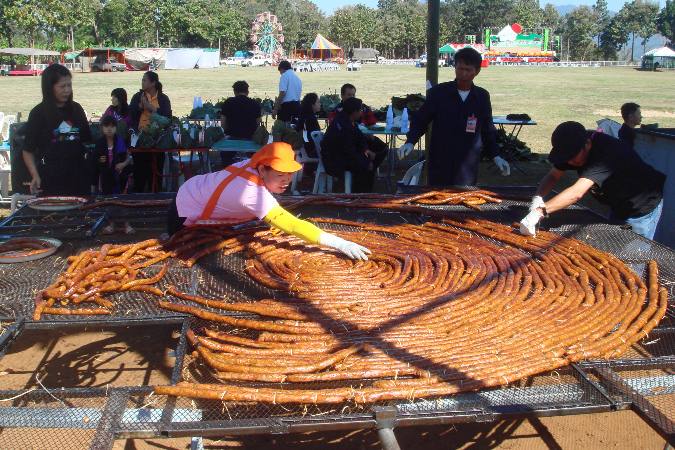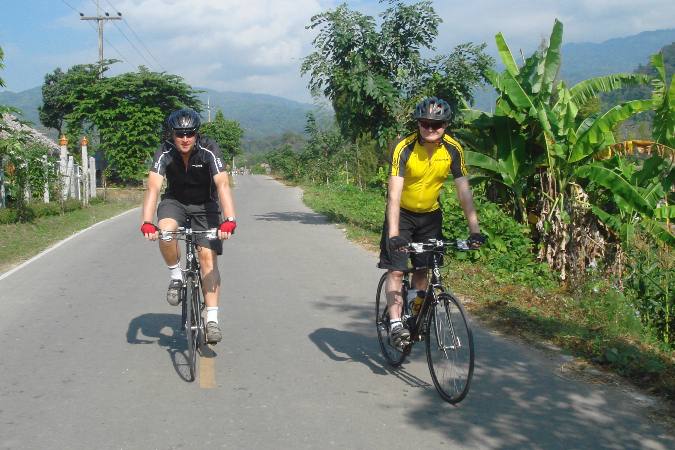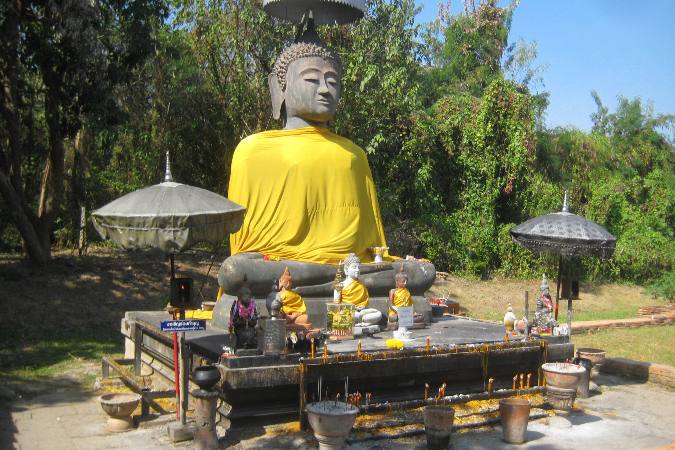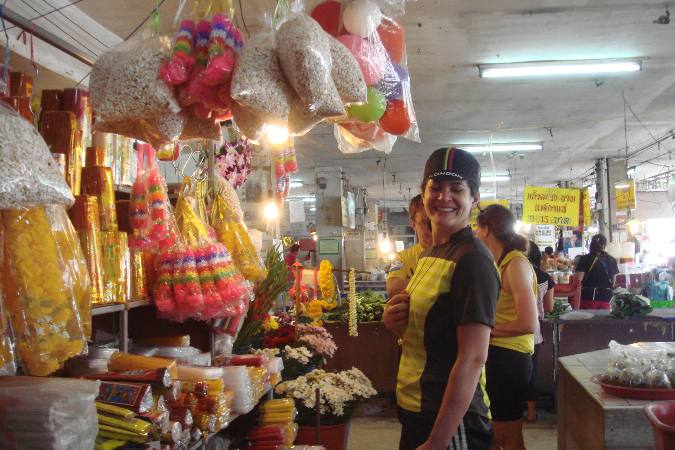 Thailand adventure day by day details
Arrive Chiang Mai, khantoke dinner
Arrive in Chiang Mai where your guide will meet you at the airport, then shuttle to your hotel in the heart of Chiang Mai. Enjoy some free time to wander the neighborhood or relax poolside, before gathering for tour orientation and a welcome dinner featuring traditional northern cuisine served on a khantoke (small round serving table). Enjoy traditional dance and music while you eat.
Relax: Free to explore until dinner
Eat: Dinner
Sleep: 137 Pillars
Historic Wiang Kun Kam, Baan Tawai craftshops
After breakfast your guides will shuttle you to the Visitor's Center at Wiang Khum Kam, the original location of Chiang Mai. We will cycle through the longan plantations (fruit trees) visiting ruins that date back 700+ years from the original Lanna Kingdom. From here the route turns south, as we ride down to Baan Tawai, a handicraft village renowned for its wood working, with everything from small household decor to large wooden meeting tables. If the group feels ambitious we can ride back or catch a lift in the support van. Dinner on the banks of the Mae Ping (Ping River) tonight.
Ride: 45 km, Land: flat
Eat: Breakfast, Lunch, Dinner
Sleep: 137 Pillars
Thai cooking class
Try your hand at making Thai cuisine, with a cooking class. Learn about the ingredients and flavors employed, then sit down to enjoy the fruits of your labor with your fellow classmates. The rest of the day is at your leisure and dinner (if you still have room) is on your own.
Relax: Morning cooking class, afternoon free
Eat: Breakfast
Sleep: 137 Pillars
Rural cycling to floating hotel
After breakfast we depart to enjoy a couple of days of rural cycling through the surrounds of Chiang Mai. You will cycling past emerald rice paddies and through fruit orchards, passing small villages and colorful wats. Explore the fresh market in Mae Malai and the ornate Wat Ban Den before reaching Sri Lanna National Park where we spend the night on the waters of Mae Ngat in a floating resort surrounded by forested mountains.
Ride: 65 km, Land: flat
Eat: Breakfast, Lunch, Dinner
Sleep: Mountain Float
Rural cycling, street food discovery
Returning to shore we shuttle to Sticky Falls, with its unique limestone cascades. Remounting our bikes, you will follow Khlong Liat, an irrigation canal that supplies farms in the region. The flat ride takes you to a panoramic overlook of Chiang Mai Province, several hisitoric temples and more fresh markets. Upon reaching our hotel back in the city, we will wander out to check out traditional Thai street food at Chang Puek Gate area.
Ride: 45 km, Land: flat
Eat: Breakfast, Lunch, Dinner
Sleep: 137 Pillars
White water rafting
Giving the bikes the another day off, we switch modes to white water rafting. It is not as wild as the big water rivers in the Rockies, but the scenery along the riverside is quite different and the rock gardens along the way make an enjoyable casual white water trip. The late afternoon and evening are free to shop, dine or explore the city as you please.
Rafting: Class 2 & 3 Whitewater
Eat: Breakfast, Lunch
Sleep: 137 Pillars
Departure day
Shuttle back to the airport, where we bid fond farewells.
Travel: Shuttle to airport
Eat: Breakfast
Good Eats
Discover the best of northern Thai cuisine each night with our Guide Curated Menus. Your guide team has found the best dIshes to try at each of the restaurants we visit at dinner time.
Perhaps some delicately fried morning glory with a seafood sauce. Or try some nam prick, a roasted Thai chili dip eaten with fresh vegies or pork skins. Discover Lanna dishes such a pork curry or Sai Ua, a spicy northern Thai sausage.
Good Gear
Pedalers provides Merida Speeders, a lightweight, flatbar, sport road bike. Bianchi Kuma mountain bikes are also available, but the roads are all nicely paved.
As a safe health measure, guests are asked to bring their own helmets and waterbottles for cycling. If necessary these can be purchased economically in Thailand.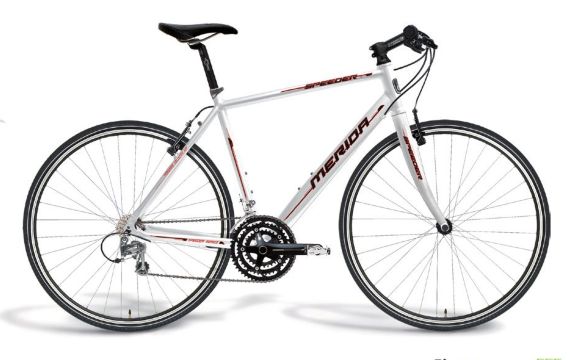 Getting There
The Chiang Mai Family Multisport meets and ends at Chiang Mai International Airport in Chiang Mai, Thailand. Guides will meet arriving flights, between 9:00 and 14:00
Guests should plan their flights to arrive in Chiang Mai before 14:00 (2 pm) on Day 1 of the tour and their departing flights after 140:00 (10 am) on Day 7.
Chiang Mai Airport code: CNX Local Time: GMT+7
Travel Tip: Buying your domestic flight from Bangkok to Chiang Mai separately from your international flight to Thailand is often a better value. But do leave sufficient time between flights (3 hours suggested).
Documents Please
Passports are required for all guests. Visas maybe required depending on your nationality, check with the nearest Embassy of Thailand.
Whatcha Gonna Get
Expert local bilingual guides
Entrance and activity fees
Handpicked lodges, ensuite rooms, double occupancy
Daily breakfast, lunch, snacks*
Dinners featuring fine local cuisine*
Unlimited drinking water**
Support van for baggage and lifts
Free use of bicycles
Free use of safety gear for rafting
Airport pick up & drop off
*as noted in itinerary
**during activity
Ready to Ride? Sign Up Today!
Your Group, Your Date
You, your family and friends, your preferred date, our handcrafted tour routes, privately guided, the ultimate adventure getaway.
Première Inns from $3575
Classic Inns from $2150
Tour is available June thru February, with October to February best.
Request My Private Date
Join a Scheduled Departure
Join a group of like minded travelers (8 guests max) on one of the dates below:
2023: 22 Oct ✦ 19 Nov ✦ 24 Dec (full)
2024: 14 Jan ✦ 4 Feb ✦ 6 Oct ✦ 24 Nov ✦ 22 Dec
2025: 13 Jan ✦ 3 Feb
Première Inns: $3575 per person, double occupancy
Single Room: +$1950 Deposit: $400
Book Now