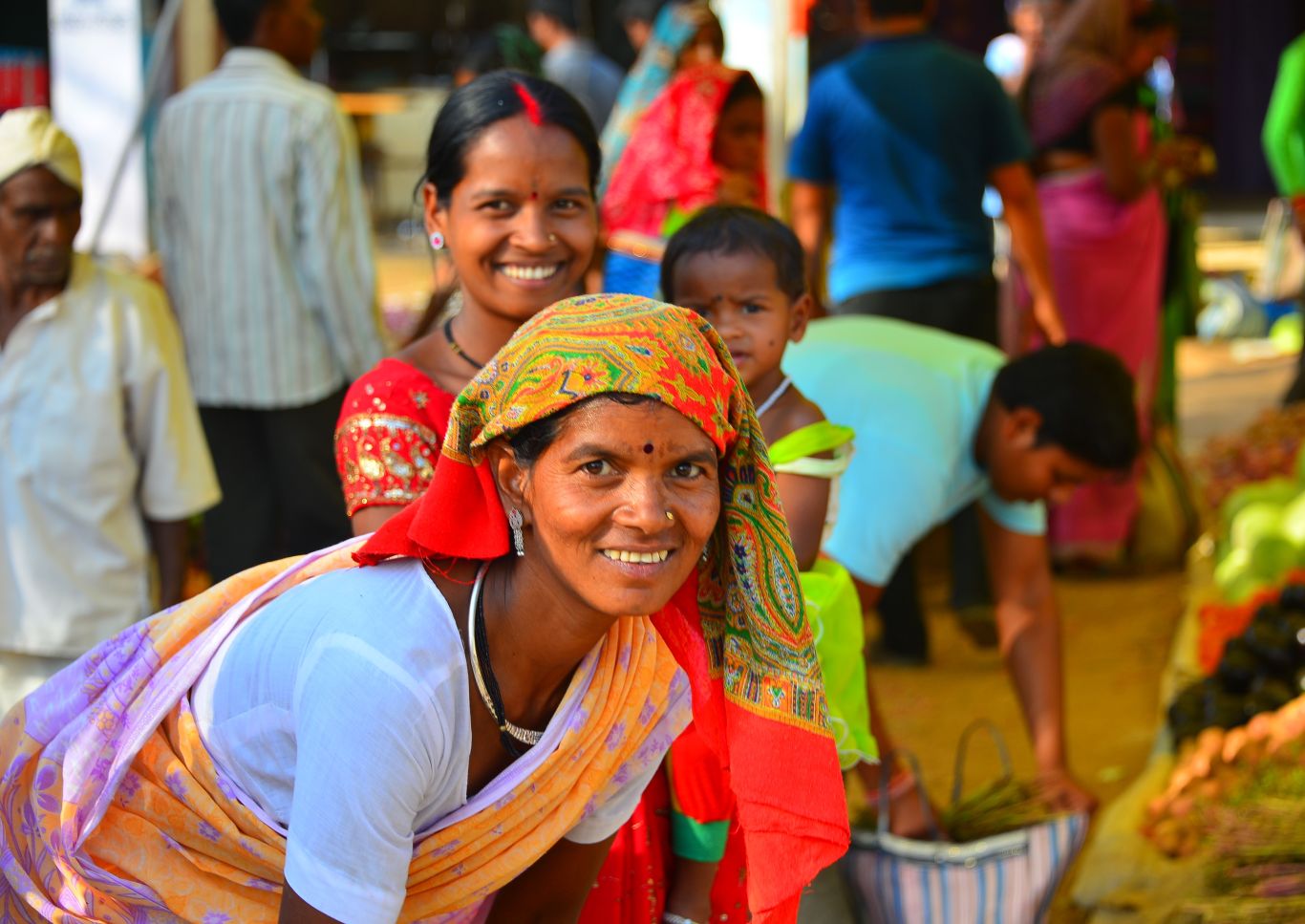 Would you like to?
Search for tigers, leopards, sloth bears
✦
Bicycle through local ethnic villages
✦
Taste unique local cuisine
✦
Discover the region from local naturalist's perspective
✦
Bed down in lodges on the park's borders
Cycling Ethnic Villages & Game Drives
Cycle the heart of India's tiger country, pass through tribal villages, and visit weekly markets as this bike tour shows you the lesser-known parts of India!
This exciting outdoor adventure takes you through national parks and wildlife sanctuaries, where tigers, leopards, sloth bears, monkeys, and peacocks roam among towering Sal trees and peaceful streams. Expert naturalists will teach you about the land and animals around you as you go on nature walks and safaris, and local villagers will share with you the stories and traditions of their tribal communities. Witness one of the world's most endangered deer on a beautiful game drive, visit aboriginal hamlets and markets. Our guests will join villagers for a traditional lunch cooked over open fires, they will also enjoy a 'bush dinner' of traditional Thali tribal foods. Discover how the tribal villagers live in harmony with the tigers that populate the parks at their doorsteps. Relax at night in eco-lodges just outside the parks, as well as luxury tented camp when we cycle between the parks. It is a once in a lifetime discovery of lesser known parts of India.
♡
Add tour to My Bucket List
💖
Saved on My Bucket List
Scheduled Dates
8 Nov 2023
22 Jan 2024
4 Nov 2024
21 Jan 2025
Première Inns $4550 per person
Book My Spot
Go Private
Oct thru March best for cycling.
Plan Private Trip
More details?
Download a detailed itinerary with route profiles & more, to read and share with friends.
Download Itinerary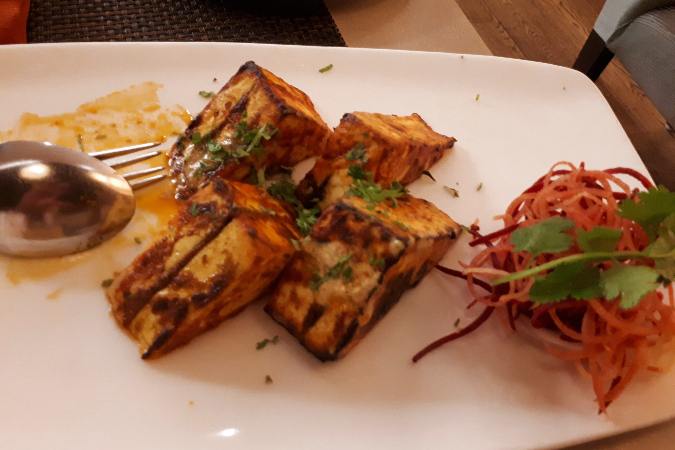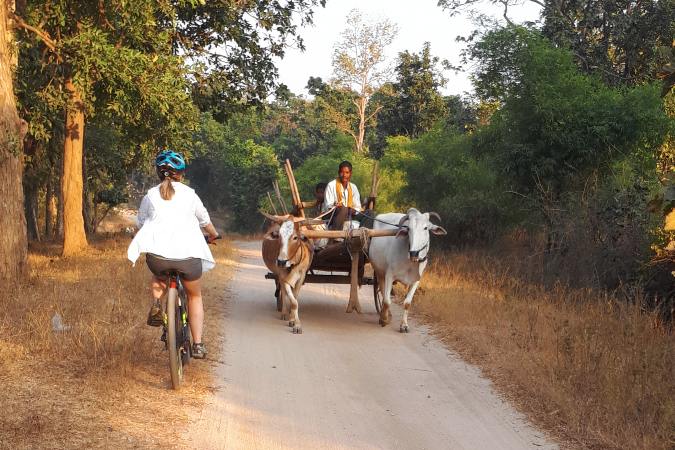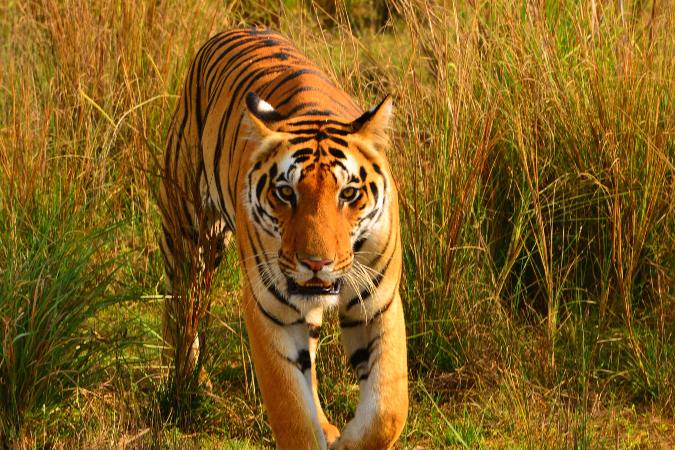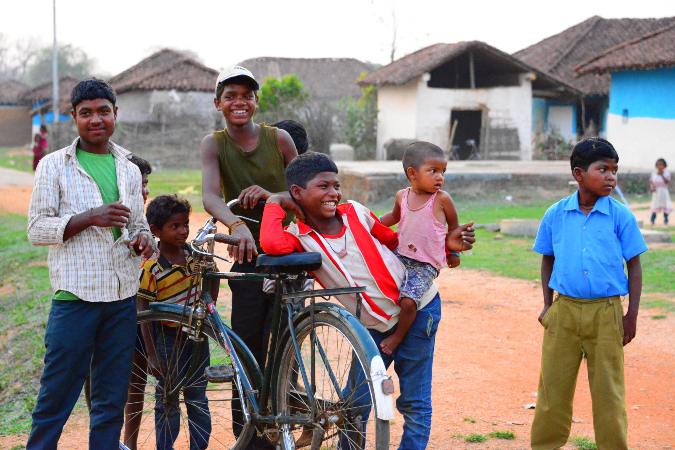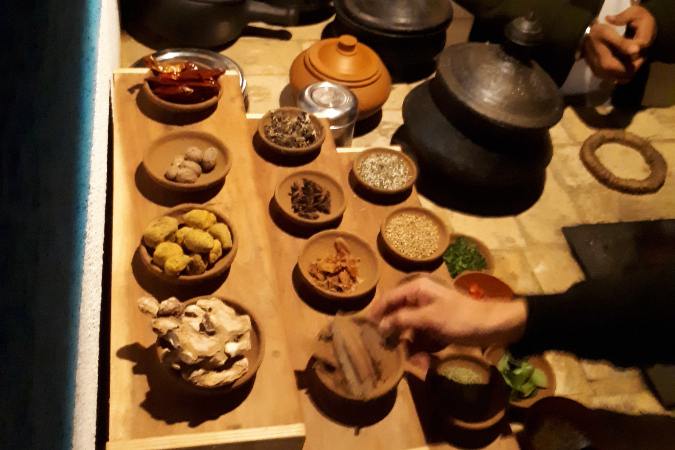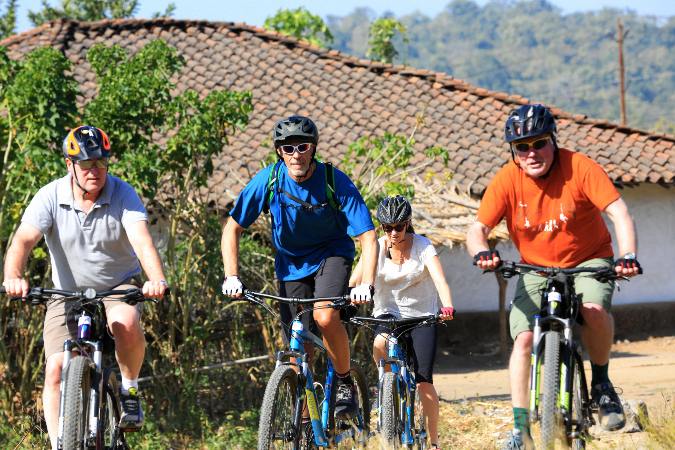 India bicycle tour day by day details
Arrive Nagpur, Introduction to Pench National Park
Your group will assemble at Nagpur's Airport, before transferring through forested rural India through Teak forests, farm lands and market towns. On arrival check into the Lodge and settle down in your Tree houses or luxurious Cottages. Spend the rest of the day at leisure. You can go on a nature walk with lodge naturalist or just relax by the pool. At dinner time we will gather with our naturalists and learn a bit about the park and its wildlife before enjoying a great dinner.
Relax: Free time befroe dinner
Eat: Lunch, Dinner
Sleep: Pench Treehouse Resort
Game Drives in Pench National Park
Today we will enjoy two forays into the forests of Pench National Park in search of tigers, leopards and sloth bears. Our first will be before dawn breaks and includes a picnic breakfast inside the park. We return to the lodge for lunch and getting our bikes fitted for the rides to come. Then mid-afternoon we will head back into the park for wildlife viewing until just after sunset.
Safari: Game drives
Eat: Breakfast, Lunch, Dinner
Sleep: Pench Treehouse Resort
Cycle to the Pench River, visit weekly tribal market
After some early morning coffee & tea we set off for a ride to Pench River and back. This is our first day to start enjoying the endless beauty of the central India countryside. The ride is though national park forest, farm land and villages. Our local riding guide / naturalist will take you to the best spots while sharing the stories from local village and cultural life. You cycle through the forest spotting langurs (monkeys), peacocks and passing by small streams. You'll enjoy picnic breakfast and lunch before reaching a weekly tribal market. Back at the lodge we will help pick organic vegetables from the lodge's garden then learn to cook some traditional dishes over open fires for dinner under the stars.
Ride: 35 mi / 56 km, Land: flat & small hills
Eat: Breakfast, Lunch, Dinner
Sleep: Pench Treehouse Resort
Exclusive cycling through Rukhad Wildlife Sanctuary
After an early breakfast we drive (30 minutes) to Rukhad Wildlife Sanctuary in the very forests of Seoni mentioned about in the Jungle book. We will have special permission to explore the sanctuary this morning and its surrounding forest in the afternoon by cycles. We will be accompanied by local park guide. Rukhad is the start point of the Pench / Kanha Forest Corridor that is critical for survival of Tigers. We will cycle slowly and learn about tracks and signs of animals. We be out of the sanctuary in time for lunch at Sakata Forest Rest House, a 1904 colonial bungalow. We will have access to western style toilets here. We finish our ride at Kurai and drive back 45 minutes to the lodge.
Ride: 31 mi / 50 km, Land: flat & small hills
Eat: Breakfast, Lunch, Dinner
Sleep: Pench Treehouse Resort
Cycling wildlife corridor, visiting ethnic tribal villages
After breakfast transfer a bit towards the famous Kanha National Park (2 hours), then back on the bikes to explore another part of the corridor forest. The route drops in and out agricultural valley, flanked by forested hills and inhabited mainly by Gond tribal hamlets. Absolutely no tourism exists here, and local customs and practices remain prevalent. The Gonds, as a community still live a close-to-nature life including agriculture and pastoral activity. The religion of all Gond peoples centers in the cult of clan and village deities, together with ancestor worship. We visit a Gond home during our ride and interact with the family and drink Chai (cup of tea). Our goal for the night is a luxurious tented camp.
Ride: 401 mi / 64 km, Land: flat & small hills
Eat: Breakfast, Lunch, Dinner
Sleep: Bagh Villa Resort
Meeting Baiga village elders and cycling tall trees
Today's ride takes us closer to Kanha National Park, through towering Sal trees and past Baiga Tribal villages. We will stop to learn more about the Gond and Baiga at the Tribal Museum in Baherakhar village. The Baiga have been the forest-dwelling aboriginals from central India who claim to be harbingers of the human race and history in India. They always believed that they were the chosen few who were hand-crafted by the God Himself and hence were the kings and rulers of the whole earth. We also visit some Baiga hamlets and meet the tribal elders before reaching our lodge at Kanha National Park.
Ride: 35 mi / 56 km, Land: flat & small hills
Eat: Breakfast, Lunch, Dinner
Sleep: Kanha Earth Lodge
Rural cycling, tribal markets
Relaxed ride today, we explore the beautiful forests of Kisli dominated by tall sal trees. We will be cycling on forest tracks today used by local villages. We follow the Banjar River up stream visit tribal hamlets, markets. We will cycle partly off road following a walking trail used by villagers. Picnic lunch in the forest. Return to lodge by late afternoon. On Wednesday afternoons a very large tribal market takes place in the Kathai village in this route. We will stop for some local tea and samosa today and also visit a local high school where local students have been given cycles to encourage them to attend school. Learn about Kanha NP from our naturalists at dinner.
Ride: 24 mi / 40 km, Land: flat
Eat: Breakfast, Lunch, Dinner
Sleep: Kanha Earth Lodge
Game drives in Kanha National Park
You will enjoy two full days of game drives in Kanha National Park, setting off before sunrise each day and then returning for afternoon game viewing until sunset.
Safari: Game drive
Eat: Breakfast, Lunch, Dinner
Sleep: Kanha Earth Lodge
Game drives in Kanha National Park
Kanha is a large park and is divided into four main zones. – Kanha, Kisli, Sarhi and Mukki. During our stay we will try and visit all these zones. The Kanha Tiger Reserve is prime tiger land... the epitome of Kipling country with sal forests of sunlight and shadows, a myriad streams, rolling meadows and all the wildlife imaginable. Home to one of the world's most endangered deer - the Hardground Barasingha - this amazing National Park helped pioneer the advent of scientific conservation management in India. It is justifiably held out as one of Project Tiger's star success stories. Virtually everyone who visits Kanha comes away moved by its diversity.
Safari: Game drive
Eat: Breakfast, Lunch, Dinner
Sleep: Kanha Earth Lodge
Game drive, then homeward bound
As our adventure in Madhya Pradesh winds down, we will enjoy one last game drive through Pench National Park, one last chance to bag the Big 3 of India, tiger, leopard, sloth bear. We bid each other a fond farewell at Nagpur Airport in the afternoon.
Travel: Shuttle to airport
Eat: Breakfast
Getting There
The Madhya Pradesh Cycling Tour meets and ends at Dr. Babasaheb Ambedkar International Airport in Nagpur, India
Guests should plan their flights to arrive in Jodhpur before 12:00 (noon) on Day 1 of the tour and their departing flights from Jaipur after 12:00 (noon) on Day 10.
Jodhpur Airport code: JDH Jaipur Airport code: JAI Local Time: GMT+5:30
Documents Please
Passports are required for all guests. Visas maybe required depending on your nationality, check with the nearest Embassy of India.
Whatcha Gonna Get
Expert local bilingual guides
Entrance and activity fees
Handpicked lodges, ensuite rooms, double occupancy
Daily breakfast, lunch, snacks*
Dinners featuring fine local cuisine*
Unlimited drinking water**
Wildlife viewing vehicle safaris
Park naturalist during wildlife viewing drives
Support van for baggage and lifts
Free use of bicycles
Airport pick up & drop off
*as noted in itinerary
**during activity
Ready to Ride? Sign Up Today!
Your Group, Your Date
You, your family and friends, your preferred date, our handcrafted tour routes, privately guided, the ultimate adventure getaway.
Classic Inns from $4725
This tour is limited to the dry winter season from October through March.
Request My Private Date
Join a Scheduled Departure
Join a group of like minded travelers (8 guests max) on one of the dates below:
2023:  8 Nov
2024: 22 Jan ✦ 4 Nov
2025: 21 Jan
Première Inns: $4550 per person, double occupancy
Single Room: +$1025 Deposit: $450
Book Now