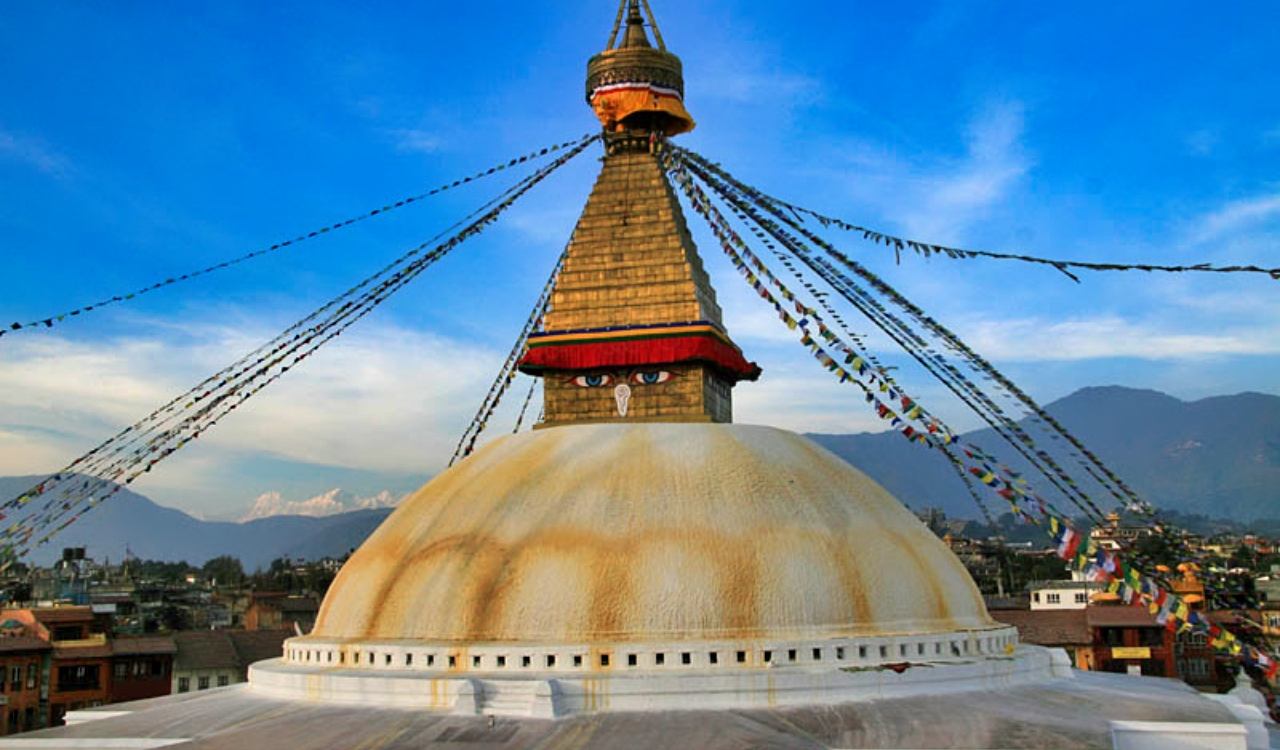 Introducing Kathmandu Nepal
Traditional Nepalese architecture, regional dishes, a estination for exploring
Once upon a time, Kathmandu was thought to be the fabled and inaccessible Shangri-La, a place of mysterious wonders sought after by many. Now, it is the capital and the largest city of Nepal, and a growing hotspot for independent travelers.

You will never forget the experience of your first visit to Kathmandu, when you will be overwhelmed by the sights, smells and sounds of this heaving capital as cows wander freely through the narrow streets, taxis honk, and alleyways are jam-packed with market stalls selling fresh spices, vegetables and handicrafts. It is a sensory overload that will bring you back to life.

This special city has vibrant traditions and a fascinating blend of Buddhist and Hindu culture that is reflected in its well preserved architecture. Kathmandu stands within the bowl-shaped Kathmandu Valley in central Nepal, surrounded by the four major mountains of Shivapuri, Phulchowki, Nagarjun and Chandrigiri which preside over it majestically with their snow-covered peaks. The countryside around Kathmandu consists of verdant agricultural hills and traditional villages, and is dotted with ancient holy temples and shrines from both the Buddhist and Hindu faiths.
The Kathmandu Valley
The city of Kathmandu is situated in the Kathmandu Valley, the crossroads of ancient civilizations in Asia. The valley has been inhabited since as early as 300 BCE, and the oldest surviving building here is almost 1,992 years old.
This historically rich valley is home to more than 130 important monuments and seven UNESCO World Heritage Sites. It is a destination of pilgrimage for Hindus and Buddhists alike, and is a fascinating area to explore for the history and culture lover. Journeying through this amazing valley feels like a trip back in time, surrounded by the beauty and mystery of Hindu and Buddhist religion.
An Artistic Treasure Trove
The Kathmandu Valley is an enormous treasure house for art, sculptures and handicrafts. Beautiful hand-carved sculptures made of wood, stone, terracotta and metal are found everywhere from palaces to shrines to temples to private courtyards. These delicate works of art are considered holy symbols of the gods and goddesses.
The city of Kathmandu is home to many museums and art galleries, and two of the most impressive are the National Museum of Nepal and the Natural History Museum of Nepal, where visitors can learn more about the art and architecture of the region throughout the years from the medieval days to the present through a well-exhibited collection of paintings and artifacts.
Kathmandu is also an important player in the contemporary art scene, with the work of many modern Nepali artists on display at galleries such as the NAFA Gallery and the Srijana Contemporary Art Gallery.
Enjoy the Kathmandu Cuisine
Food in Kathmandu is like nowhere else, so be prepared to sample many unique and delicious flavors during your journey. One of the most popular treats in Kathmandu is called "Momo" which is a fried or steamed dumpling served with buffalo, chicken or veggies.
Nepali cuisine usually features rice, dhal, curries with vegetables or meats, chutney, and curd. Dhal Bhat is a delicious combination of lentils and rice, served with vegetable curry that is sure to delight your taste buds. Also, don't forget to try a taste of Chiya, which is a milky spiced tea similar to the Indian drink Chai, and is very refreshing and calming.
Explore Beyond Kathmandu on a Cycling Tour
Enjoy our 11 day long Nepal Bike Tour cycling adventure through the fabled Himalayan kingdom, beginning with some time spent exploring the historical districts of Kathmandu. Later, our small group will venture into the mountains of Daman Pass, rising at dawn to observe the life-affirming sight of the sun rising over the Himalayas.
We will explore the Terai Plains, known as the breadbasket of Nepal and home to the Chitwan National Park. You will also have the opportunity to ride an elephant through the national park, and perhaps see a wild rhino or tiger! Our tour also takes visitors to Lumbini, the birthplace of Buddha and a UNESCO World Heritage Site.
There is no better way to explore the magnificent vistas and ancient culture of Nepal than on a bicycle, weaving through mountain trails and ancient roads. Our tours are designed to give you an up close and personal experience of this beautiful region that you will remember forever.