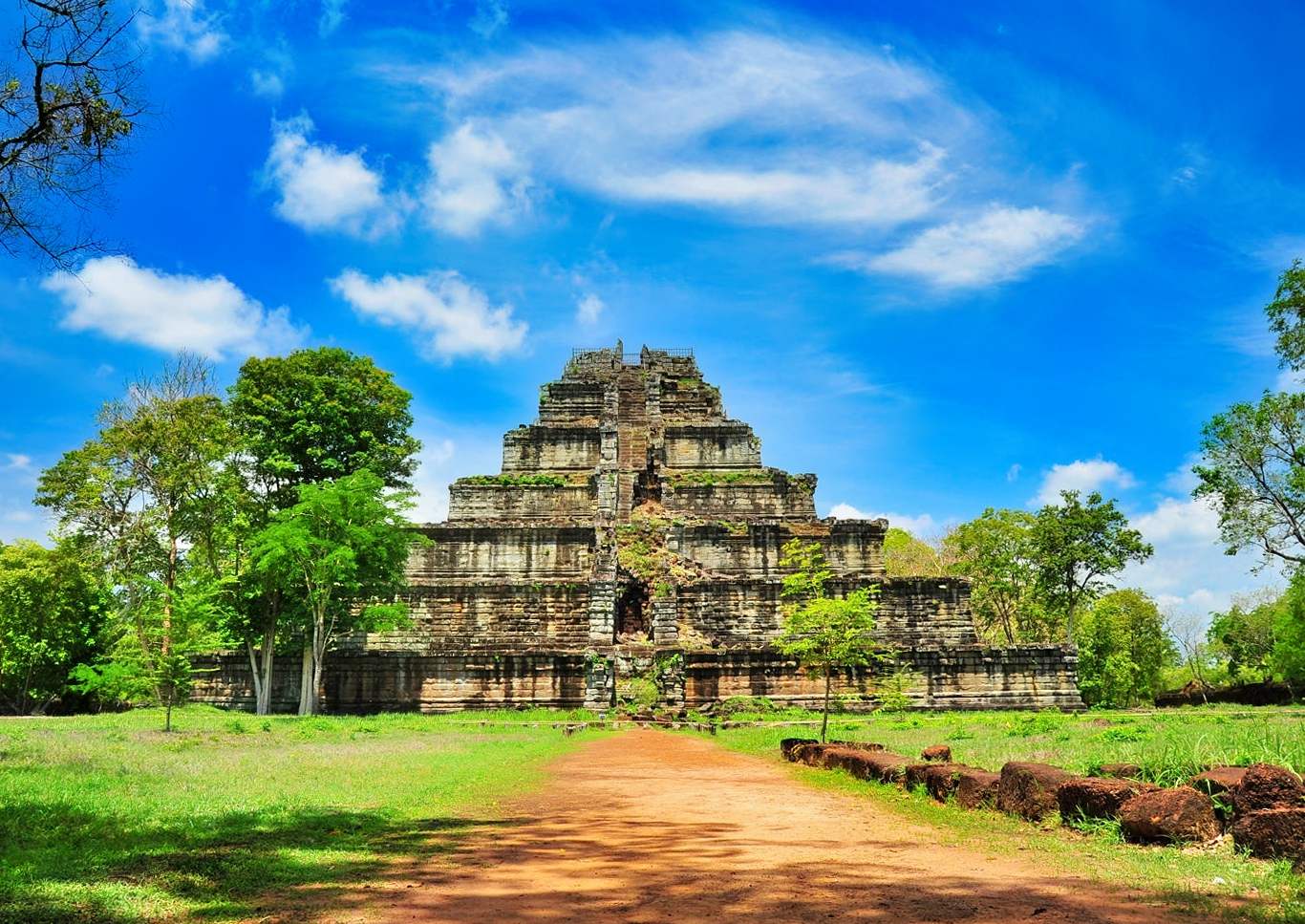 Would you like to?
Cycle the banks of the Mekong River
✦
Explore the unknown temples of Angkor
✦
Discover Cambodian culinary delights
✦
Seek out the Irrawady Dolphins
✦
Experience a local community homestay riverside
Cycling Back Roads of the Mekong
Discover Cambodia cycling rural roads along the Mekong
An extraordinary journey along Cambodia's exotic Mekong River, off the beaten path, tracing the river's meandering course and immersing you in a sensory feast like no other. Experience the magic of staying on a deserted island within the Mekong River, surrounded by untouched beauty. Explore rural villages along the riverbank, witnessing the rhythm of life as it intertwines with the ebb and flow of the water.
Uncover the hidden secrets of Phnom Penh, from its rich history to vibrant markets and captivating nightlife. Prepare to be awestruck by the magnificent temples of Angkor, transporting you to an ancient world of grandeur and mystique. And let's not forget the culinary delights of Cambodia! Indulge in a symphony of flavors, from mouthwatering street food to exquisite royal cuisine, tantalizing your taste buds at every turn.
Join us on this unforgettable journey through Cambodia's vibrant tapestry of sights, sounds, and flavors. Book now and answer the call of the Mekong River. It's time to create memories that will last a lifetime!
♡
Add tour to My Bucket List
💖
Saved on My Bucket List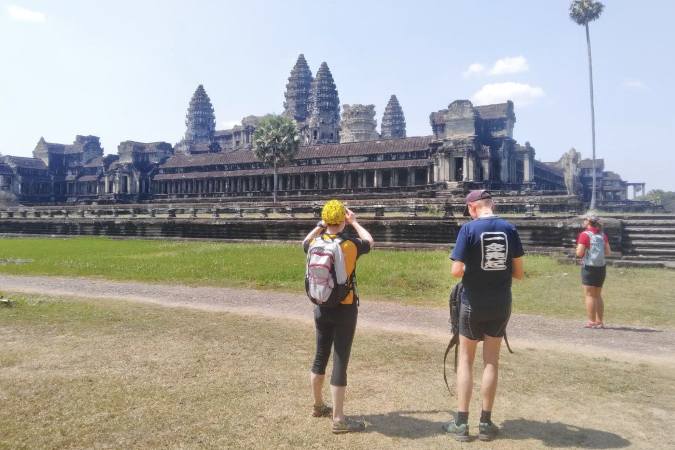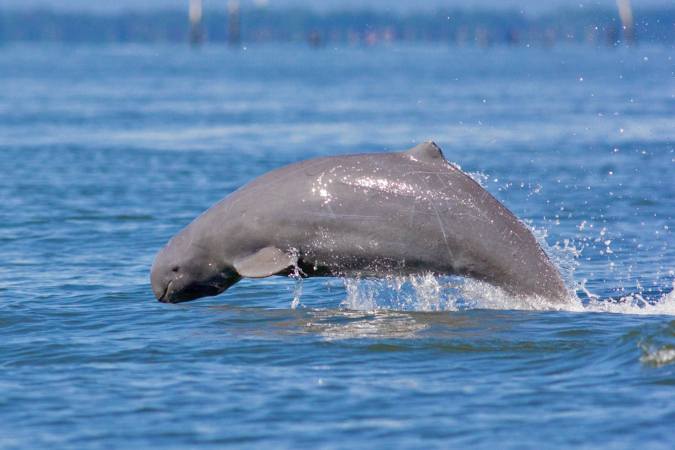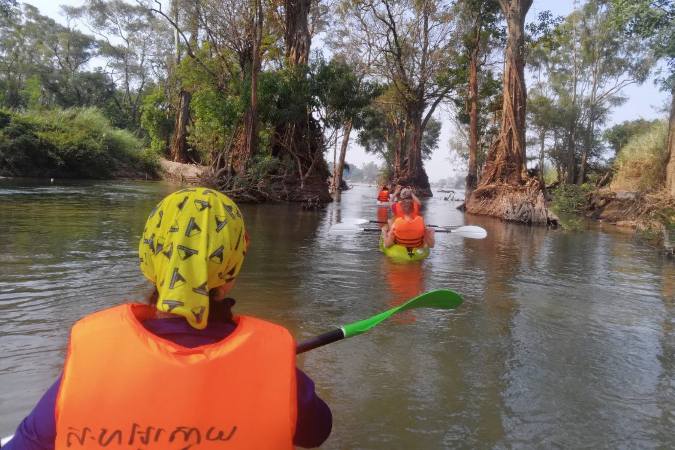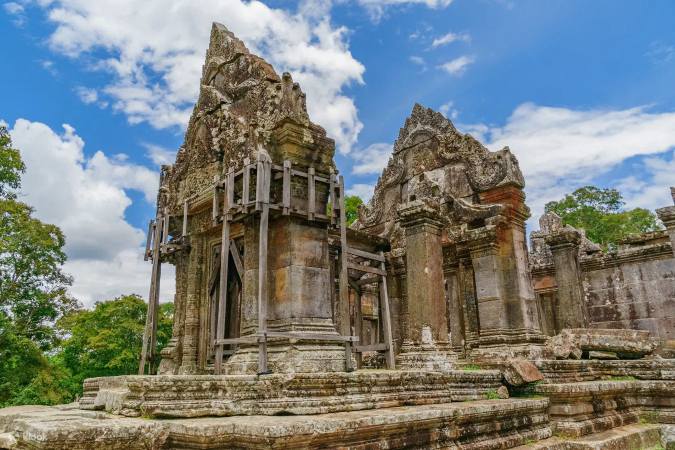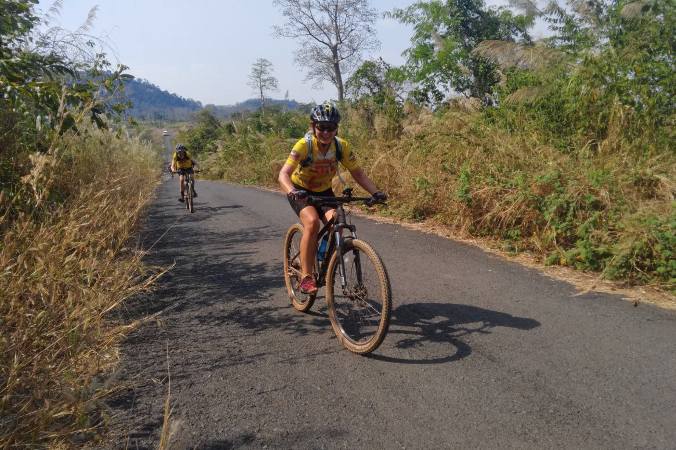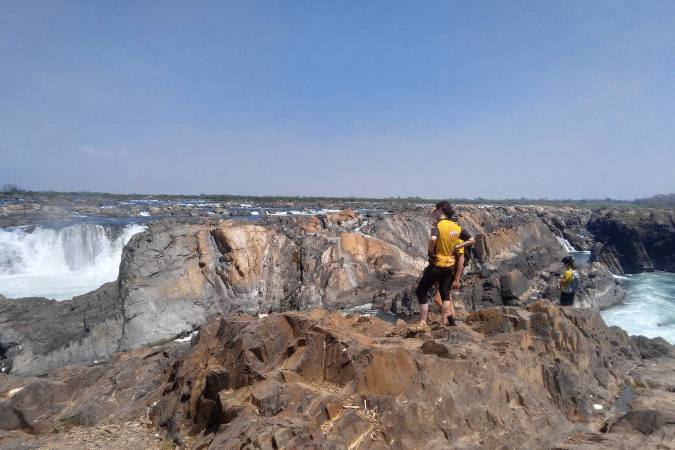 Cambodia bicycle tour day by day details
Arrive Siem Reap
Upon your arrival at Siem Reap Airport, our representative will warmly welcome you at the arrival gate and provide our efficient visa and fast track service to ensure a smooth entry. Outside the airport, your expert guide will be eagerly waiting to embark on an extraordinary expedition across Cambodia, taking you off the beaten path.
Relax: Free time in Siem Reap
Eat: on your own
Sleep: FCC Angkor by Avani
Angkor Sunrise - full day temple Exploration
This morning, depart early with your guide to witness the breathtaking sunrise at the majestic west gate of Angkor Wat. This awe-inspiring temple, constructed in the 12th century, is the largest religious building in the world and a true marvel of ancient architecture. Delve into its significance as the earthly representation of the universe and be mesmerized by its grandeur. Discover the hidden gems of Srah Srang and Ta Prohm, where nature and ancient ruins intertwine. Ta Prohm's mystical ambiance, with its intertwining fig trees, evokes a sense of adventure reminiscent of the famous "Tomb Raider" movie.

In the afternoon, pedal through the historical Royal city of Angkor Thom, the former capital of the Khmer Empire. Explore the enigmatic Bayon temple adorned with mesmerizing stone faces. Immerse yourself in the rich history of the Terrace of the Elephants, the Terrace of the Leper King, and the impressive Baphuon temple. Experience a traditional Monk blessing at a serene pagoda and discover the picturesque Preah Palilay and Phimeanakas temples. Wrap up the day with an optional visit to a specially recommended location to witness a stunning sunset.
Ride: 22 mi / 35 km, Land: flat & small hills
Eat: Breakfast, Lunch, Dinner
Sleep: FCC Angkor by Avani
Thousand Lingas River – Banteay Srei Temple
After a filling breakfast, we cycle to Kbal Spean, passing through charming villages, schools, and picturesque rice fields. Take a 30-minute uphill hike to the Thousand Lingas River, an enchanting bed of carvings in the riverbed surrounded by a tranquil waterfall. Return to your bikes and continue to the captivating Banteay Srei Temple, famous for its intricate carvings and beautiful pink sandstone. Along the way, immerse yourself in the scenic rural countryside and learn about local highlights, such as palm sugar production.

As evening sets in, embark on a delightful foodie adventure by Vespa. Your experienced Vespa driver will take you on a culinary journey, introducing you to the vibrant flavors of Cambodian cuisine. From welcoming drinks and snacks to exploring the authentic Khmer night scene, this foodie experience will tantalize your taste buds.
Ride: 37 mi / 60 km, Land: flat & small hills
Eat: Breakfast, Lunch, Dinner
Sleep: FCC Angkor by Avani
Koh Ker Temples
Embark on an early morning journey to the north, with a special visit to the remote temple of Koh Ker along the way. Situated 130 kilometers from Siem Reap, this pyramid-like temple served as the capital of the Khmer Empire for a brief period in the 10th century. Its unique architectural style, reminiscent of the ancient pyramids of Egypt, sets it apart from other temples in Cambodia. Covered partially by the forest and inhabited by birds, Koh Ker offers a truly exceptional experience. Enjoy a scenic bike ride through the countryside, immersing yourself in the local surroundings. Explore the main temple complex and discover lesser-known outlying temples that are rarely seen by most visitors. Stay overnight near the temples, allowing ample time to appreciate their beauty. Get ready for a memorable and adventurous journey into the lesser-explored realms of Cambodian history.
Ride: 34 mi / 55 km, Land: flat & small hills
Eat: Breakfast, Lunch, Dinner
Sleep: Kor Ker Temple Garden Hotel
Preah Vihear Temple
Embark on a thrilling cycle through the northern plains, heading towards the enchanting Preah Vihear Temple. This temple, situated atop the Dangrek Mountains, offers breathtaking views of the surrounding countryside. Enjoy a pickup truck ride along the steep and winding road to reach the temple (optional cycling available for the adventurous). Explore the intricate details and fascinating stories behind this "temple in the clouds" with your knowledgeable guide.

Afterward, continue cycling approximately 25 kilometers to Sraáem Town, where you will find your accommodation for the night. If you prefer, a vehicle can be arranged for this section. Unwind with a refreshing dip in the pool, reflecting on the incredible experiences of your journey.
Ride: 59 mi / 95 km, Land: flat & small hills
Eat: Breakfast, Lunch, Dinner
Sleep: Preah Vihear Boutique Hotel
Preah Rumkel, Mekong Islands and Homestay
Today, our journey takes us along a remote border road, passing rural towns and villages, until we reach the remote border village of Kampong Sralau. Nestled on the banks of the Mekong River, this village is becoming a hub for ecotourism. Prepare to be awed as we arrive at this stunning location, offering scenic views to Laos and the largest waterfalls on the lower Mekong River. Enjoy an early lunch before embarking on a picturesque 35-kilometer cycling adventure along the Mekong River. Along the way, we'll witness the impressive Sopheakmit Waterfall before reaching Preah Rumkel village.

In the afternoon, we'll board a local longtail boat for a mesmerizing journey through rapids, riffles, and swirling pools of the Mekong River. Marvel at the magical landscape with jutting rocks, sunken forests, and trees defying gravity due to the monsoon water flow. After approximately 30 minutes, we'll reach O'Svay village, where you'll spend the night in a basic homestay. Delight in a delightful evening meal prepared by the team. Bird lovers will particularly revel in the Ramsar-protected region's abundance of avian wonders. Prepare for an exhilarating and fun-filled experience in this nature-filled paradise.
Ride: 22 mi / 35 km, Land: flat & small hills
Eat: Breakfast, Lunch, Dinner
Sleep: O'Svay Community-Based Homestay
O'svay Ecotourism Community & Kayaking
Embrace the serenity of kayaking through sunken forests and mangroves, guided by a knowledgeable local expert. Spend 3 hours immersed in the tranquility of nature, spotting wildlife along the way. If time allows, take a hike through the community forest and witness the vibrant local life on the riverbanks. Return to the homestay for a delicious lunch in the village. Afterward, we'll embark on a cycling journey to Steung Treng, following scenic backroads along the riverbanks. Enjoy the picturesque views and arrive at Steung Treng Resort, situated on the banks of the Mekong River. Settle into your deluxe bungalow, where you can relax and soak in the peaceful atmosphere.
Ride: 25 mi / 40 km, Land: flat & small hills
Eat: Breakfast, Lunch, Dinner
Sleep: Steung Treng Resort
Kampi Dolphins & Koh Trong Cycling
Departing from Steung Treng, we'll pass by the former home of Sin Sisamouth, Cambodia's most famous singer, gaining insight into his life from our guide. A 2-hour vehicle transfer along the Mekong River banks will take us to Kratie, passing tranquil villages and peaceful pagodas. Arriving in Kampi town, we'll visit the picturesque Phnom Samkok before embarking on a private boat to observe the playful Irrawaddy Dolphins. With approximately 60 dolphins in this area, our guide will ensure the best viewing spot. As we explore the vast waters, keep an eye out for rare birds and witness local fishing activities. We'll have an opportunity to stop at a local market and negotiate for souvenirs.

Next, we'll pedal to the riverside town of Kratie, a former colonial town with a rich history dating back to pre-Angkorian times. Stroll through the local market and the charming bar/pub street area, enjoying a leisurely lunch. Our journey continues to the tranquil Koh Trong Island, known for its simple and timeless way of life. With no roads or modern facilities, the locals live a fulfilling existence on this peninsula-like island between the Mekong River. Cycle along the island's paths, passing by friendly locals and witnessing everyday life. Marvel at the Mekong's dual aspect view and visit the Pagoda, adorned with intriguing statues. Sample local snacks at your own pace from the quaint wooden house shops along the paths.
Ride: 28 mi / 45 km, Land: flat & small hills
Eat: Breakfast, Lunch, Dinner
Sleep: Soriyabori Resort
Chhlong Trip & Kampong Cham Highlights
Today, we continue our journey along the Mekong River, taking a local boat back to Kratie town. After a short distance, we'll reach Chhlong, a charming market town on the riverbanks. Once a bustling trading post, Chhlong exudes a quaint atmosphere. Take some time to explore the old market area and savor a refreshing coconut with a scenic view.

Our transfer then takes us southwards for about 1.5 hours to Kampong Cham, a vibrant market town known as the "Port of the Chams." The Chams, an ethnic group with a long history in the region, have shaped the town's culture and are predominantly Muslim. Arriving in time for lunch, we'll continue our cycling adventure to Kampong Cham and the unique Koh Pen Island. Accessible via the world's longest bamboo bridge, rebuilt annually during the Himalayan ice melts, this pristine island and its picturesque village offer a delightful exploration. Pause for a refreshing snack on the island's beach before heading out of town for a late afternoon visit to Wat Hanchey, a modern pagoda built on the grounds of an Angkorian temple. As the sun descends, return to our eco-friendly bamboo accommodation, enjoying fantastic views of the Mekong River.
Ride: 40 mi / 65 km, Land: flat & small hills
Eat: Breakfast, Lunch, Dinner
Sleep: Hanchey Bamboo Resort
Koh Dach Cycling and Phnom Penh Exploration
Pick-up after breakfast at hotel, transfer by vehicle to Koh Dach Island located on the Mekong River a little north of Phnom Penh. Cross the river by the ferry to begin your cycling exploration around the island. Koh Dach is one of the islands of the Mekong River. Enjoy lunch at one of the island's local restaurants. See the villagers up-close making souvenir products from its famous silks as you bike through the villages and then transfer back to the hotel before exploring the capital city of Phnom Penh by vehicle.

In the early evening, embark on a fascinating and fun food tour. Start out with a drink at a local bar and then walk through the urban streets to the tuk tuk meeting point and the start of the tour. We don't want to spoil this voyage of culinary discovery by revealing all the details now, but rest assured your tastebuds will be tantalised as you discover some of the locals' secrets about where and what to eat.
Ride: 10 mi / 15 km, Land: flat & small hills
Eat: Breakfast, Lunch, Dinner
Sleep: Palace Gate
Phnom Penh City And Historical Highlights
Phnom Penh nowadays is a bustling city and its ochre-coloured colonial buildings, bustling squares, trendy cafés, and frangipani-lined boulevards create an atmosphere that is unlike any other city in Southeast Asia. Your full day experience today delves into Cambodia's past and showcases the city's vibrant present. Begin with visits to the emotionally-charged sites of S21 at Toul Sleng and the Killing Fields of Choeung Ek, providing a sobering understanding of the country's dark history. After a lunch break at a local restaurant, continue the tour with a walk past the iconic National Museum building and art studios, culminating in a visit to the Royal Palace and the Silver Pagoda. Explore the palace's rich history, witnessing both the accessible and restricted areas. Conclude the day with a leisurely stroll through the Central Market and a relaxing drink at a sunset bar, allowing time for reflection and enjoyment.
Walk: 3 mi / 5 km, Land: flat & small hills
Eat: Breakfast, Lunch
Sleep: Palace Gate
Phnom Oudong Experience
Embark on a memorable day trip to the abandoned Royal Capital of Oudong, just outside of Phnom Penh. After a 1-hour transfer by vehicle, hop on bikes to explore the area and visit temples and religious structures that adorn the ridgeline. Marvel at the stupas containing the remains of Khmer Kings and learn about the historical significance of Oudong, including its role in the Khmer Rouge resistance. Enjoy panoramic views of the countryside from the summit of Phnom Oudong, a favorite picnic spot for locals. Experience a traditional Khmer blessing ceremony conducted by monks, bringing a sense of renewal and relaxation. Indulge in a picnic lunch in a tranquil setting and savor a final farewell dinner at a local restaurant in the evening.
Ride: 18 mi / 30 km, Land: flat & small hills
Eat: Breakfast, Lunch, Dinner
Sleep: Palace Gate
Time to say farewell
The final morning is yours to spend at leisure. Your guide will pick you up from the hotel lobby for your transfer to the airport.
Relax: shuttle to airport
Eat: Breakfast

Getting There
The Back Roads of the Mekong Bike Tour meets at Siem Reap International Airport in Siem Reap, Cambodia and ends at Phnom Penh International Airport in Phnom Penh, Cambodia
Guests should plan their flights to arrive in Siem Reap before 14:00 (2 pm) on Day 1 of the tour and their departing flights from Phnom Penh after 10:00 (10 am) on Day 13.
Siem Reap Airport code: REP Phnom Penh Airport code: PNH Local Time: GMT+7
Documents Please
Passports are required for all guests. Visas maybe required depending on your nationality, check with the nearest Embassy of Cambodia.
Whatcha Gonna Get
Expert local bilingual guides
Entrance and activity fees
Handpicked lodges, ensuite rooms, double occupancy
Daily breakfast, lunch, snacks*
Dinners featuring fine local cuisine*
Unlimited drinking water**
Support van for baggage and lifts
Free use of bicycles
Airport pick up & drop off
*as noted in itinerary
**during activity
Ready to Ride? Sign Up Today!
Your Group, Your Date
You, your family and friends, your preferred date, our handcrafted tour routes, privately guided, the ultimate adventure getaway.
Classic Inns from $4250
Tour is available October thru February.
Request My Private Date
Join a Scheduled Departure
Join a group of like minded travelers (8 guests max) on one of the dates below:

: $4150 per person, double occupancy
Single Room: +$950 Deposit: $400
Book Now