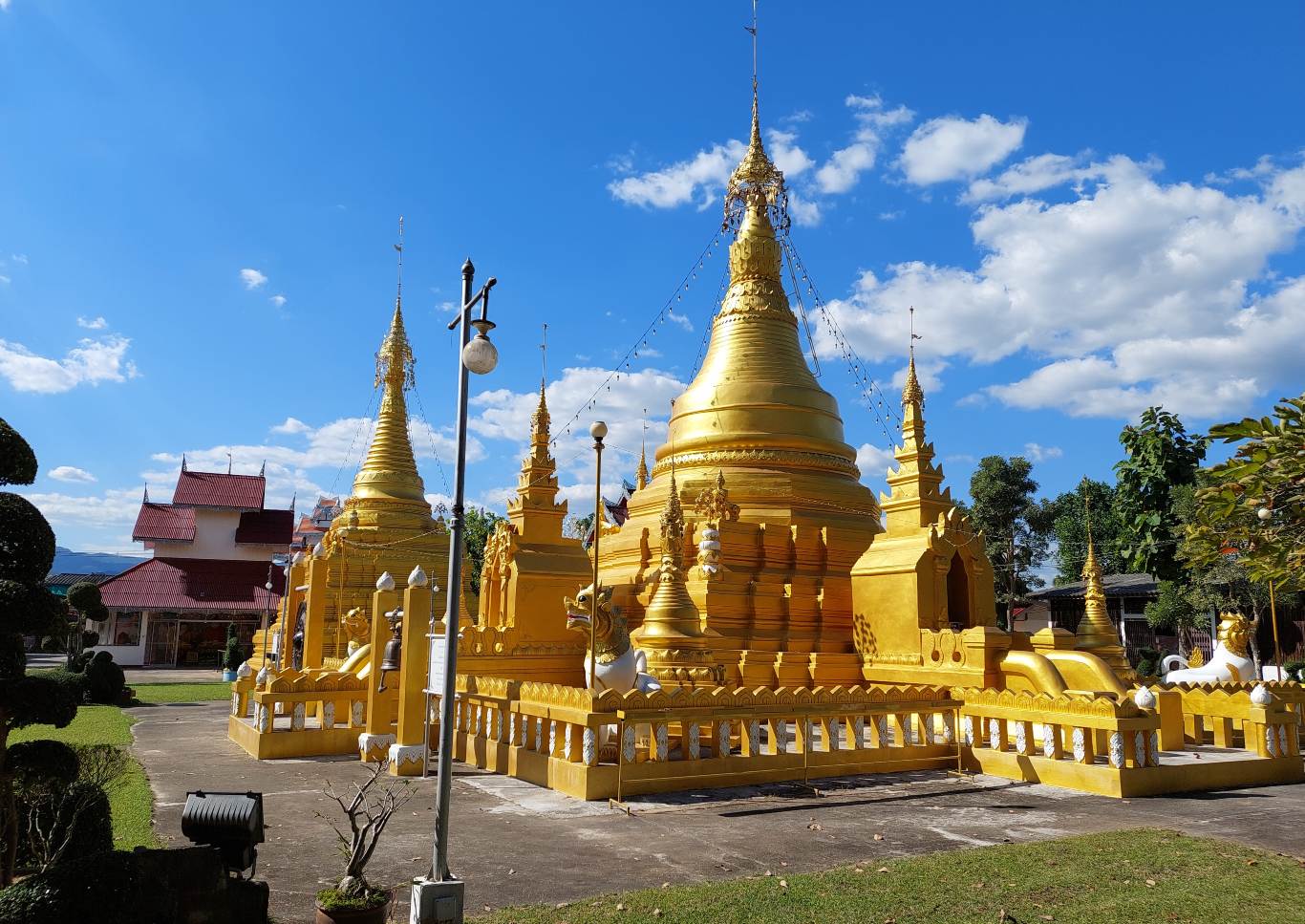 Cycling Thailand's Alpine Roads
Tour Details online soon.
♡
Add tour to My Bucket List
💖
Saved on My Bucket List
Scheduled Dates
Classic Inns $0 per person
Book My Spot
Go Private
Oct to Feb is best for cycling.
Plan Private Trip
More details?
Download a detailed itinerary with route profiles & more, to read and share with friends.
Download Itinerary
Thailand bicycle tour day by day details
Good Gear
Pedalers provides Merida Speeders, a lightweight, flatbar, sport road bike. Bianchi Kuma mountain bikes are also available, but the roads are all nicely paved.
As a safe health measure, guests are asked to bring their own helmets and waterbottles for cycling. If necessary these can be purchased economically in Thailand.
Getting There
The Valley of the Mists tour meets and ends at Chiang Mai International Airport in Chiang Mai, Thailand. Guides will meet arriving flights, between 9:00 and 14:00
Guests should plan their flights to arrive in Chiang Mai before 14:00 (2 pm) on Day 1 of the tour and their departing flights from Chiang Mai after 10:00 (10 am) on Day 7.
Chiang Mai Airport code: CNX Local Time: GMT+7
Travel Tip: Buying your domestic flight from Bangkok to Chiang Mai separately from your international flight to Thailand is often a better value. But do leave sufficient time between flights (3 hours suggested).
Documents Please
Passports are required for all guests. Visas maybe required depending on your nationality, check with the nearest Embassy of Thailand.
Whatcha Gonna Get
Expert local bilingual guides
Entrance and activity fees
Handpicked lodges, ensuite rooms, double occupancy
Daily breakfast, lunch, snacks*
Dinners featuring fine local cuisine*
Unlimited drinking water**
Support van for baggage and lifts
Free use of bicycles
Airport pick up & drop off
*as noted in itinerary
**during activity
Ready to Ride? Sign Up Today!
Your Group, Your Date
You, your family and friends, your preferred date, our handcrafted tour routes, privately guided, the ultimate adventure getaway.
Classic Inns from $0
Tour is available June to February. Oct to Feb is best.
Request My Private Date
Join a Scheduled Departure
Join a group of like minded travelers (8 guests max) on one of the dates below:

Classic Inns: $0 per person, double occupancy
Single Room: +$0 Deposit: $0
Book Now